Part two here~
The nicer pics :x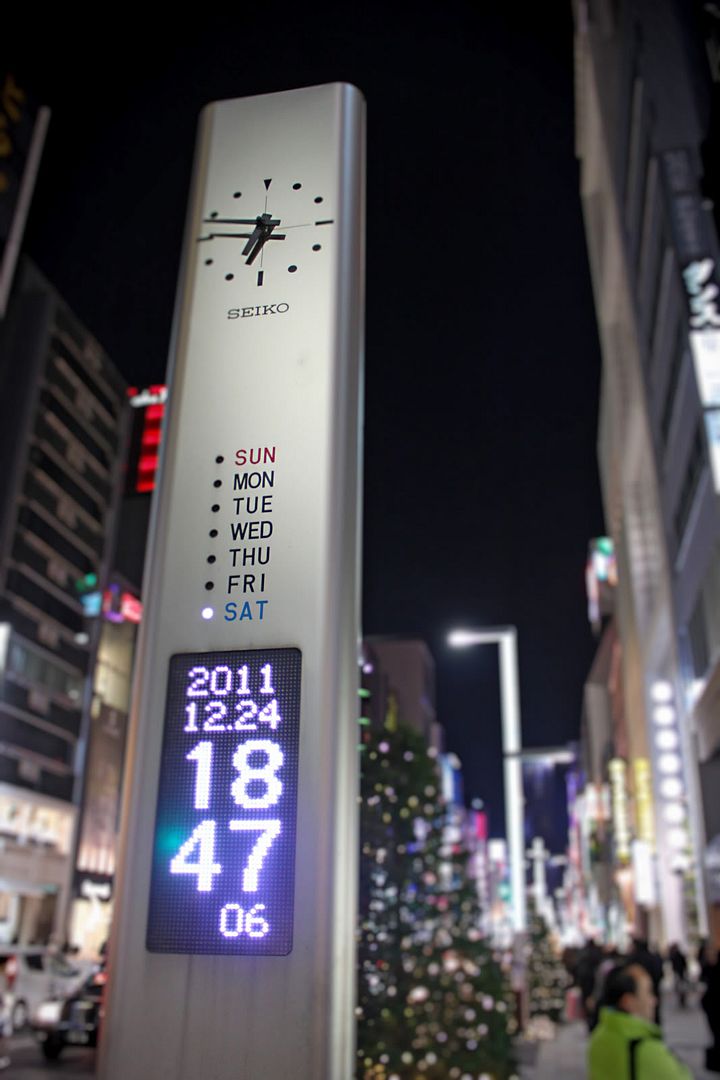 Time immortalised.
A reindeer biker posing for me.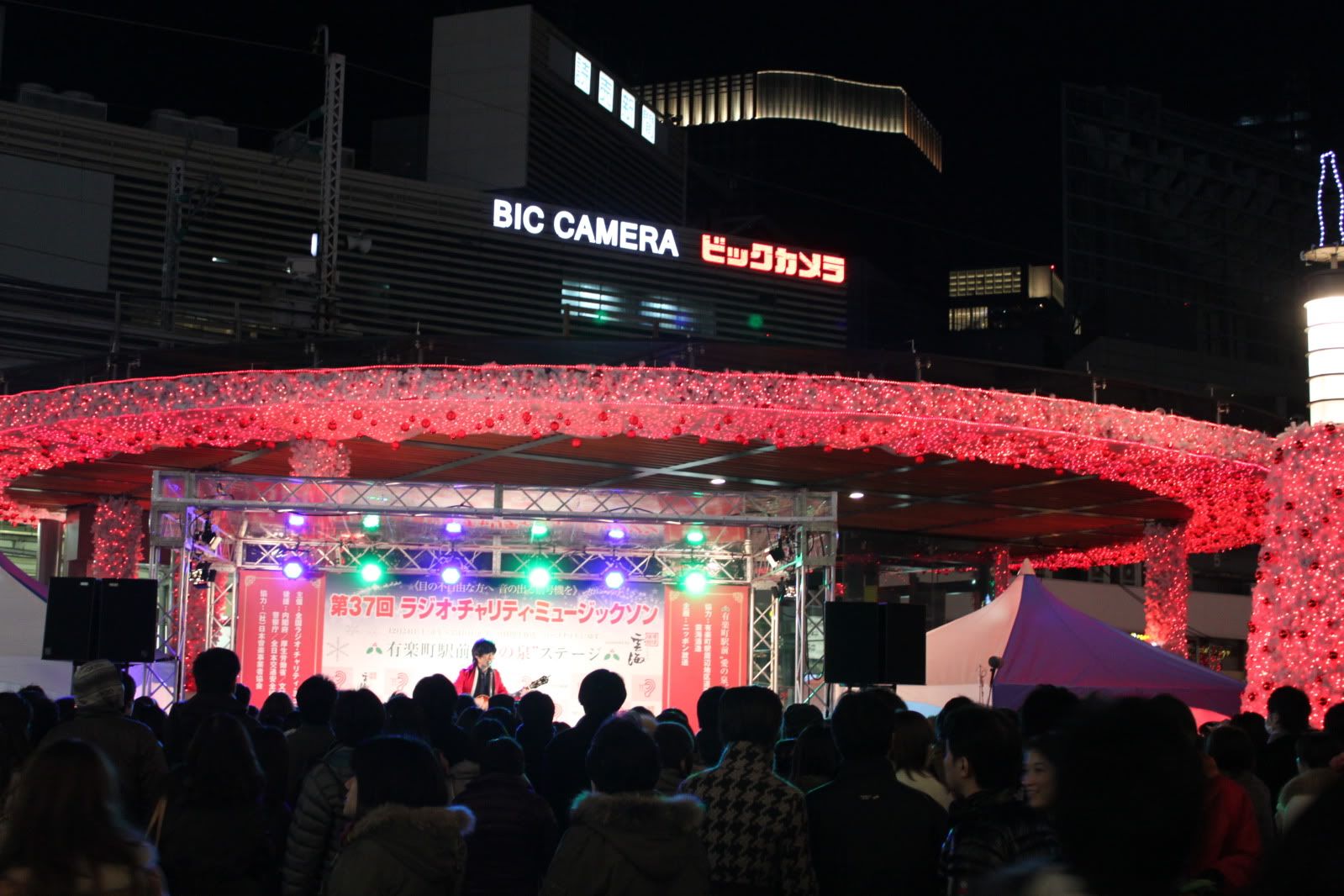 At yurakuchou, continuing our quest for cheap dinner. We didn't stand around to watch. Hunger pang wins.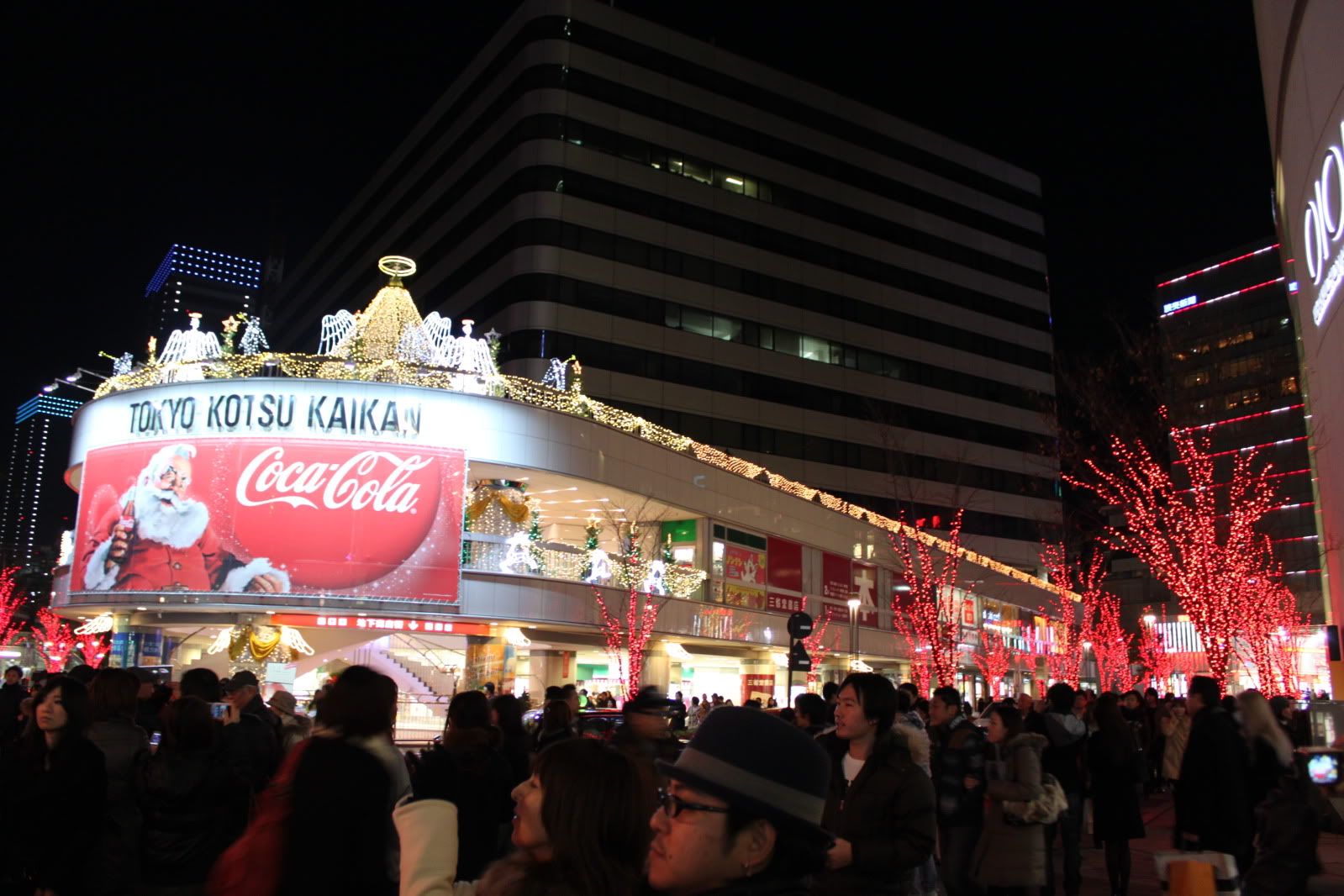 Santa approves Coca Cola.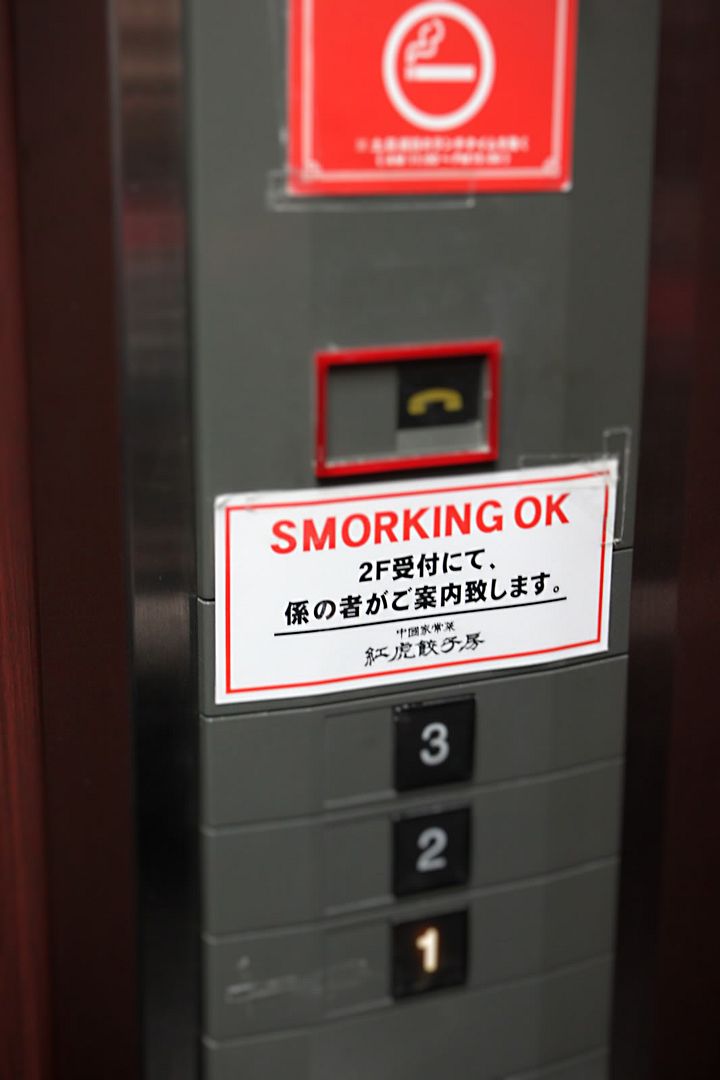 In a chinese restaurant's lift after deciding that it was way too expensive. Apparently you can "smork" here.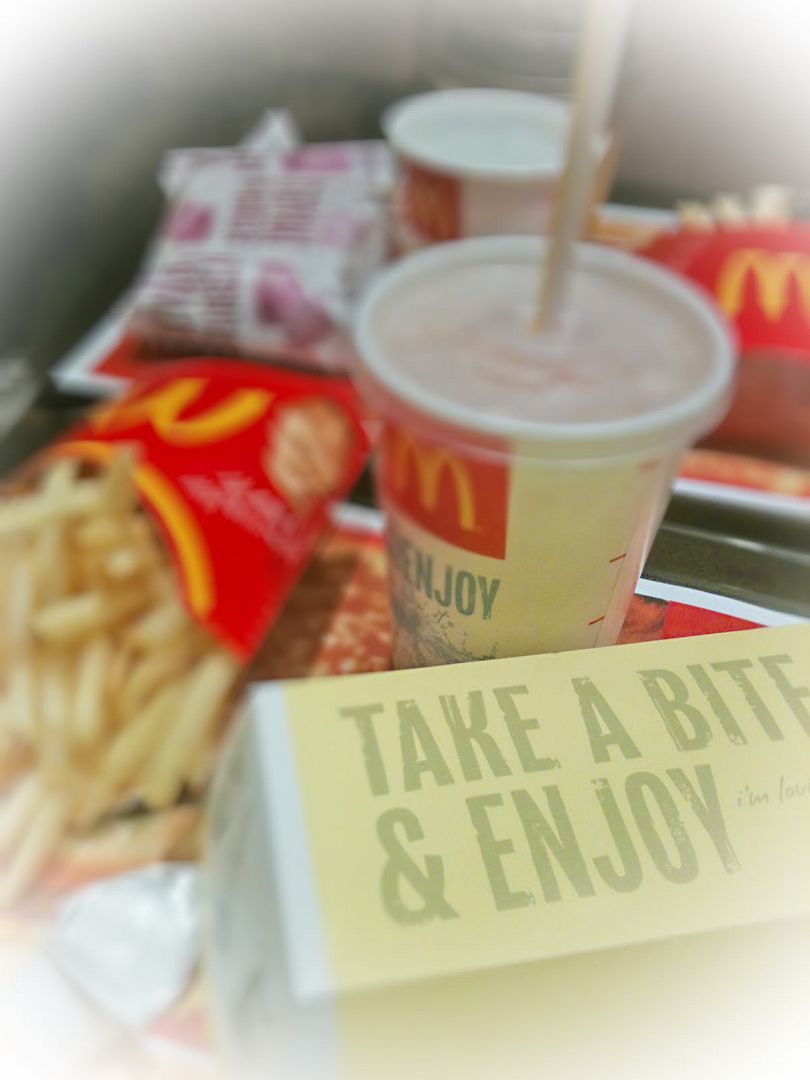 This was what we ate instead. BOOHOO.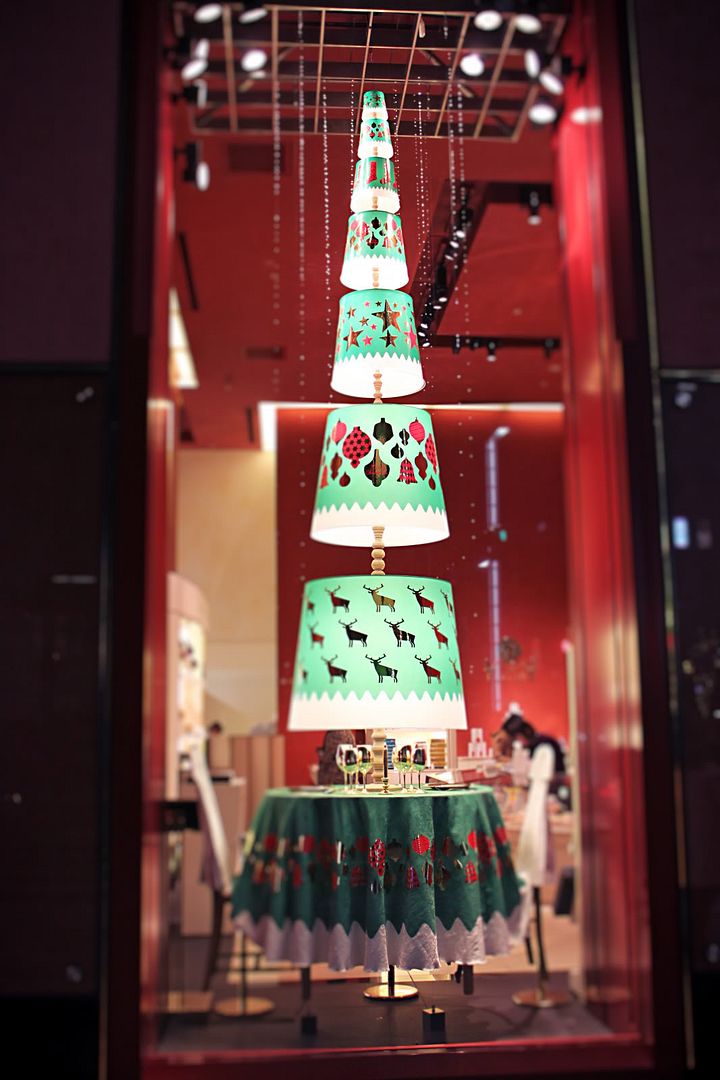 Heading back, shiseido's building. This tree is so nice!
A toy shop...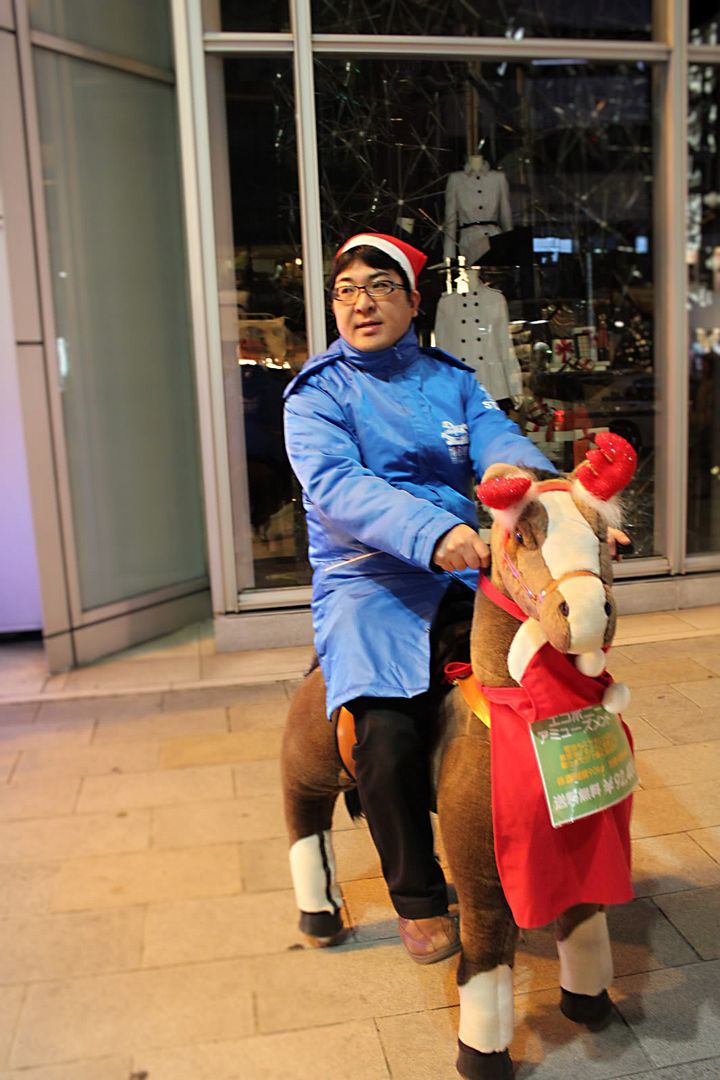 with a man riding a whatthehellisthat. Horse with weird horns and mask? It actually MOVES. Like, gallop around.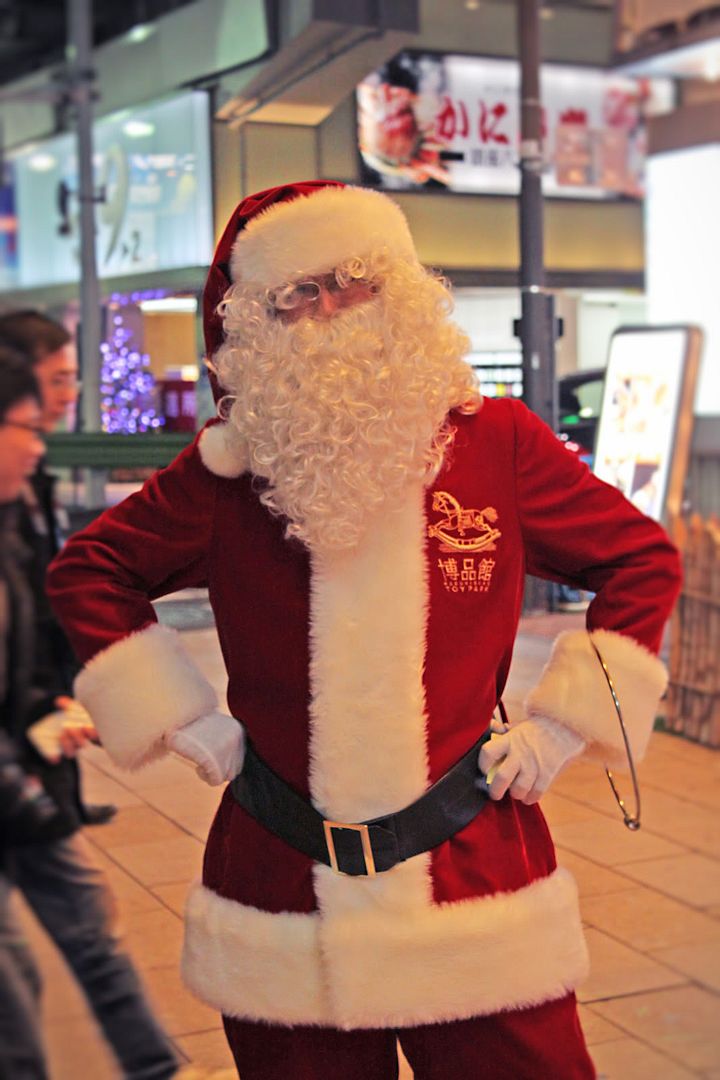 Even santa wants to go on a diet in times like this.
Returning back, the crowd has mostly dispersed and we could go nearer for bigger photo chance!
They looked like they were heading into an indian chief's tent for some blessing. ok random.
Head over to roppongi for another light display.
Somehow the white lights make the whole place gives off a cold vibe.
White christmas stretching on and on.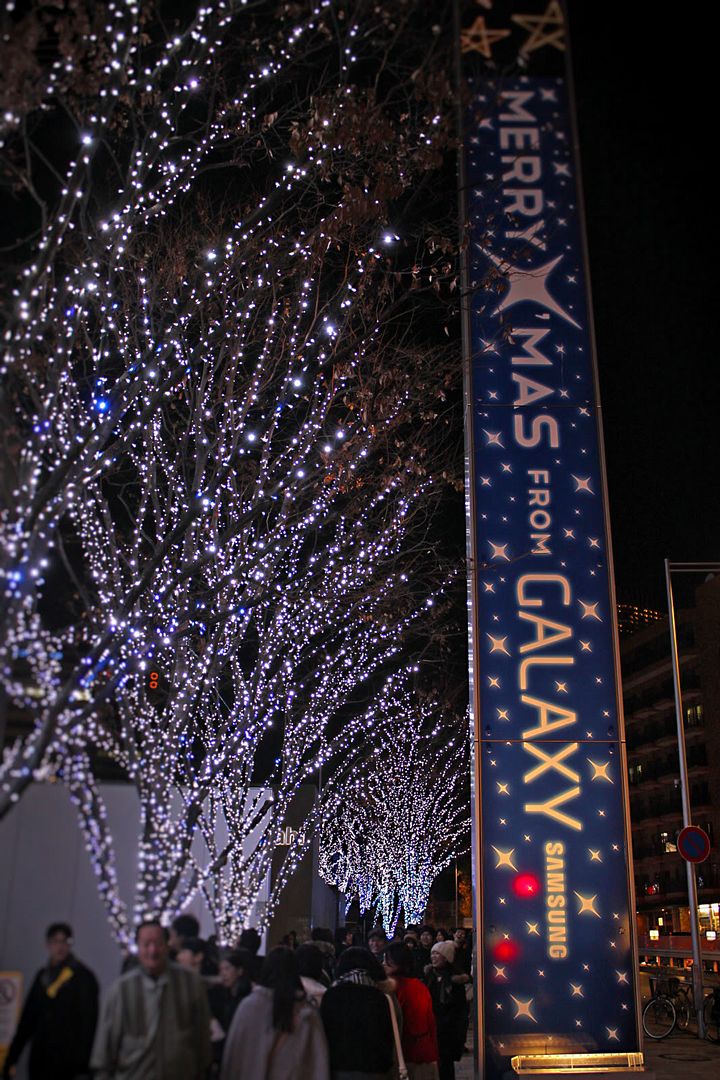 Samsung galaxy must be making lots of money.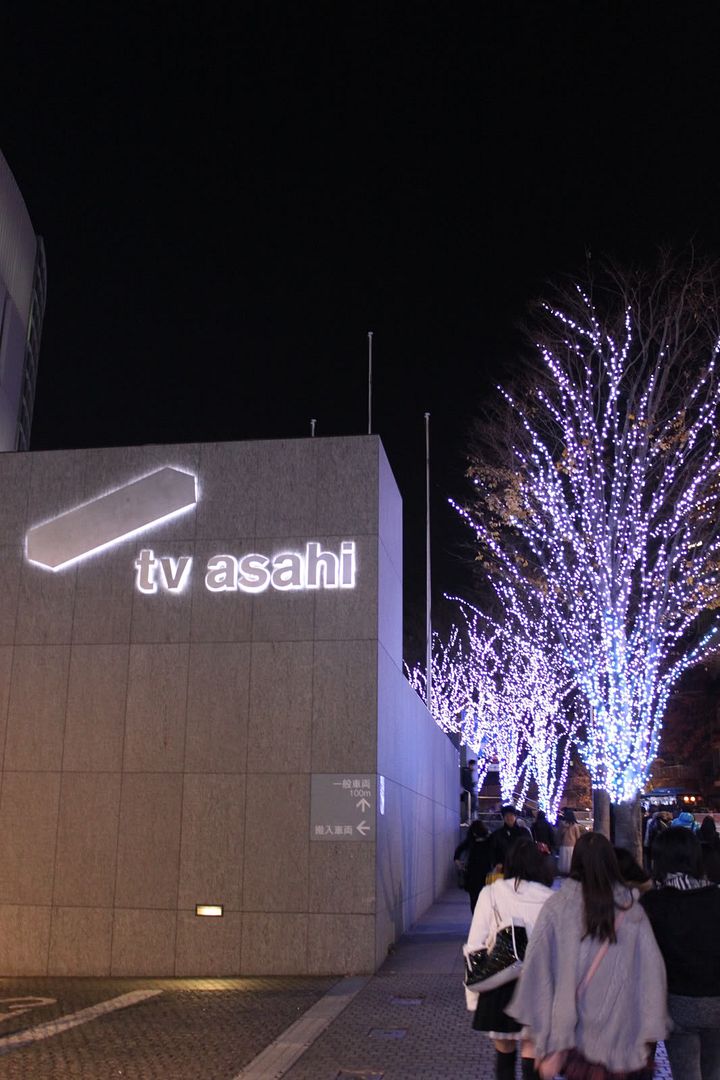 Another tv station!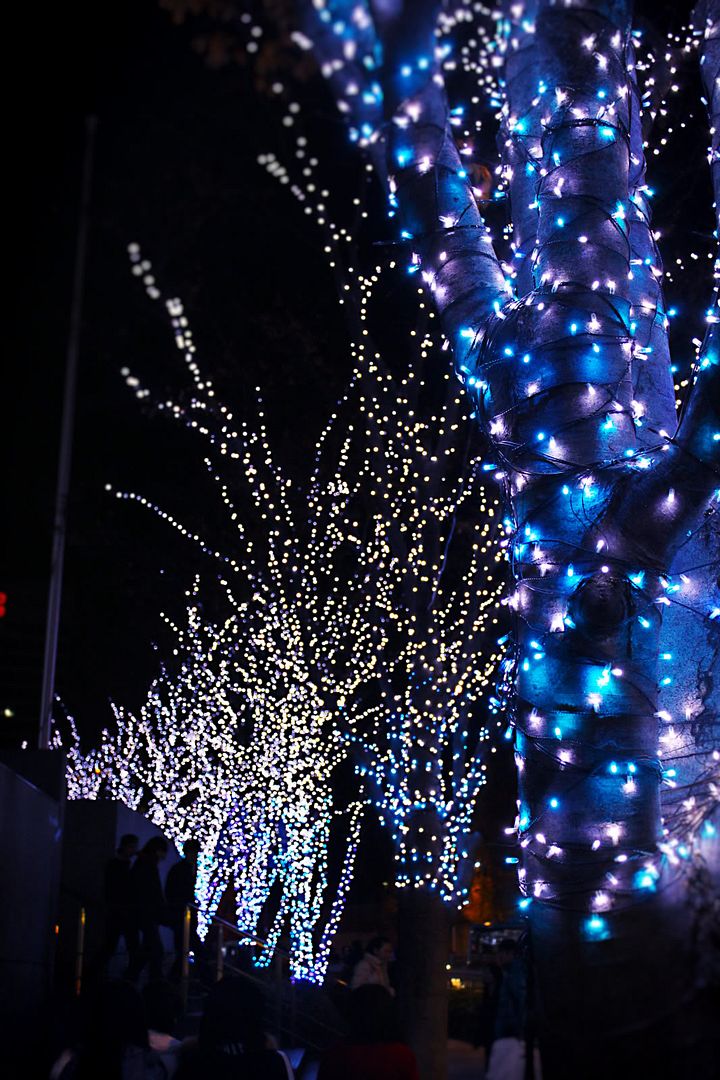 Abstract artistic shot, i insist.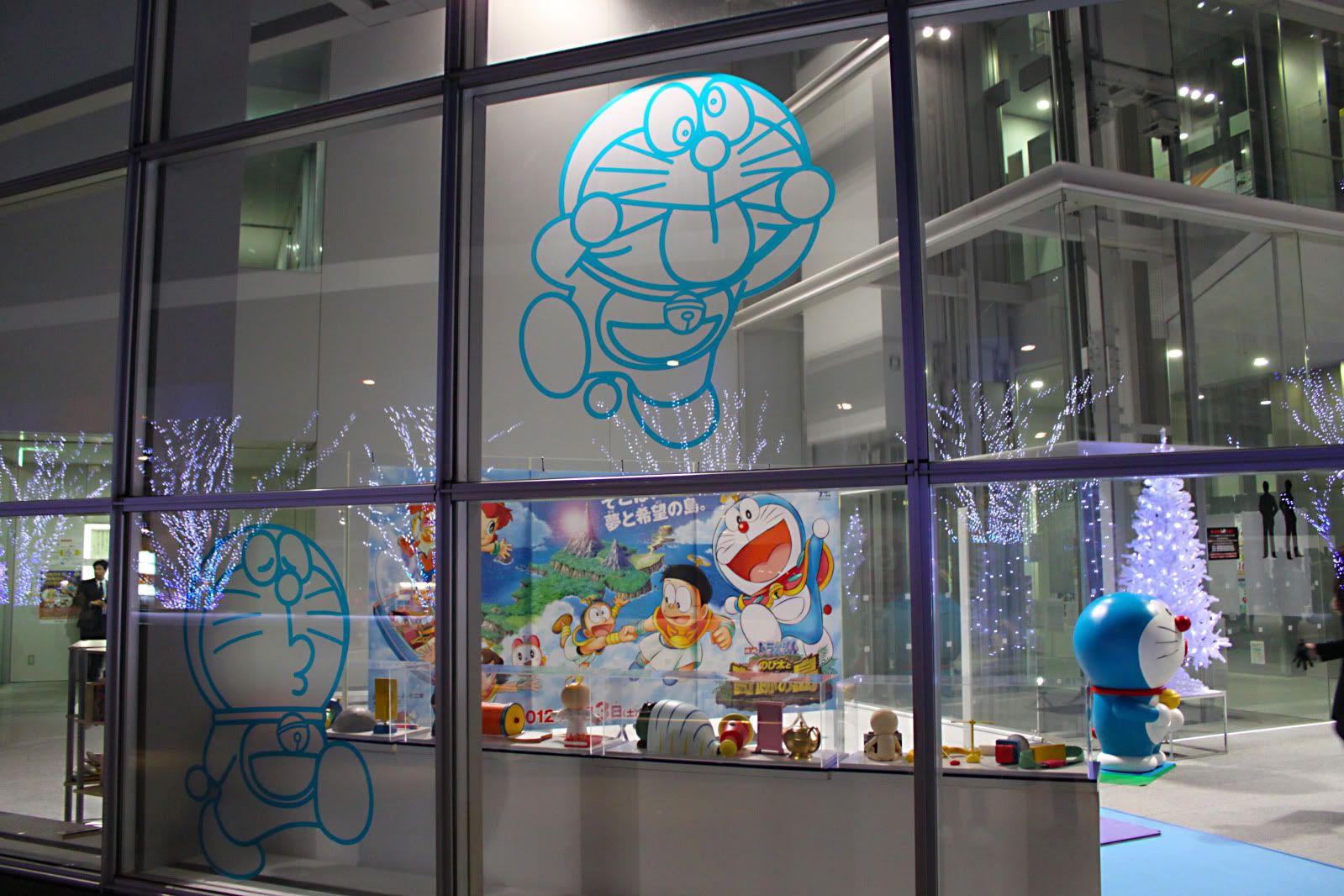 Entering the building for some warmth and doraemons.
This panda is so cute!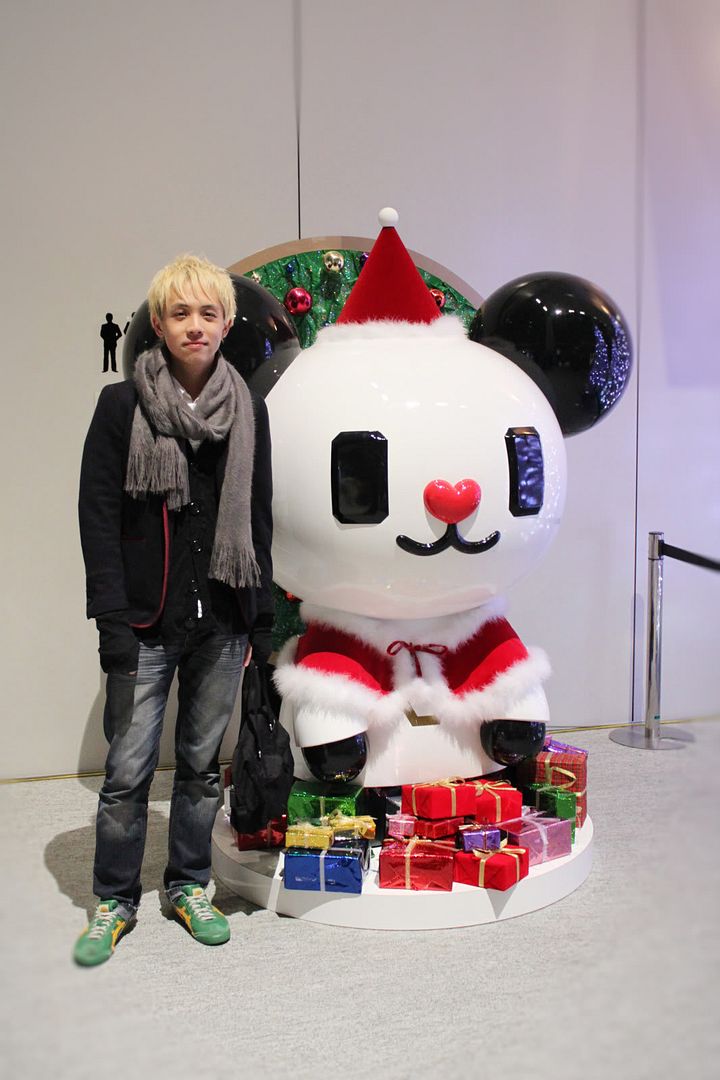 Looking damn weird here.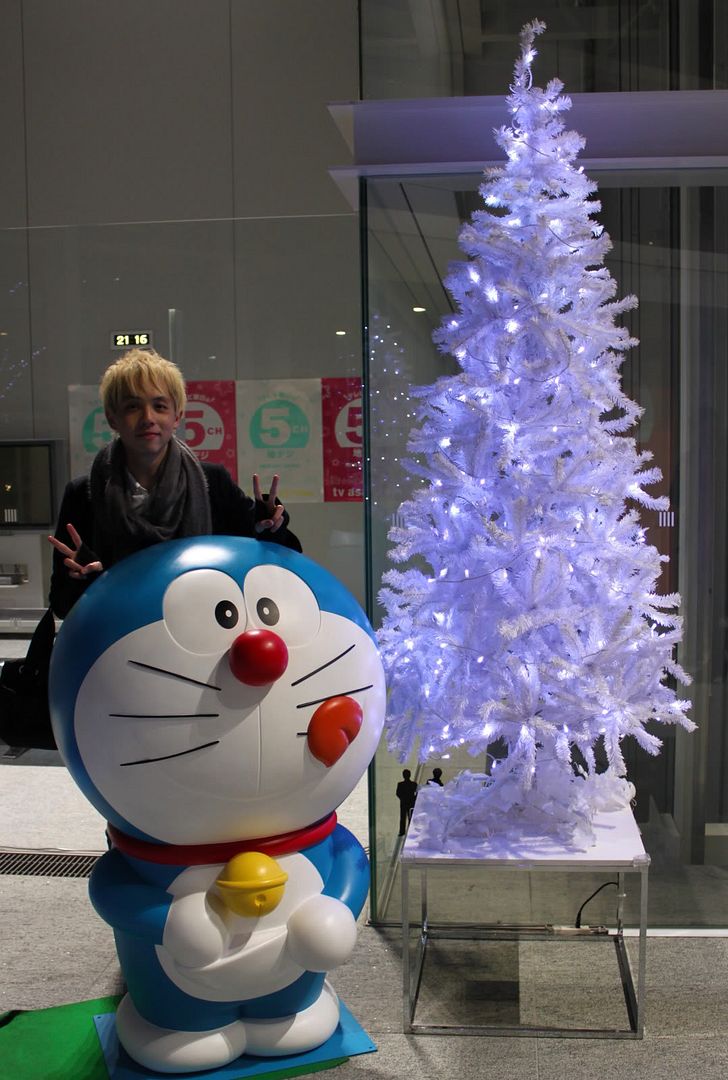 Childhood memories! The only manga i knew/read =_=
I think this was some drama.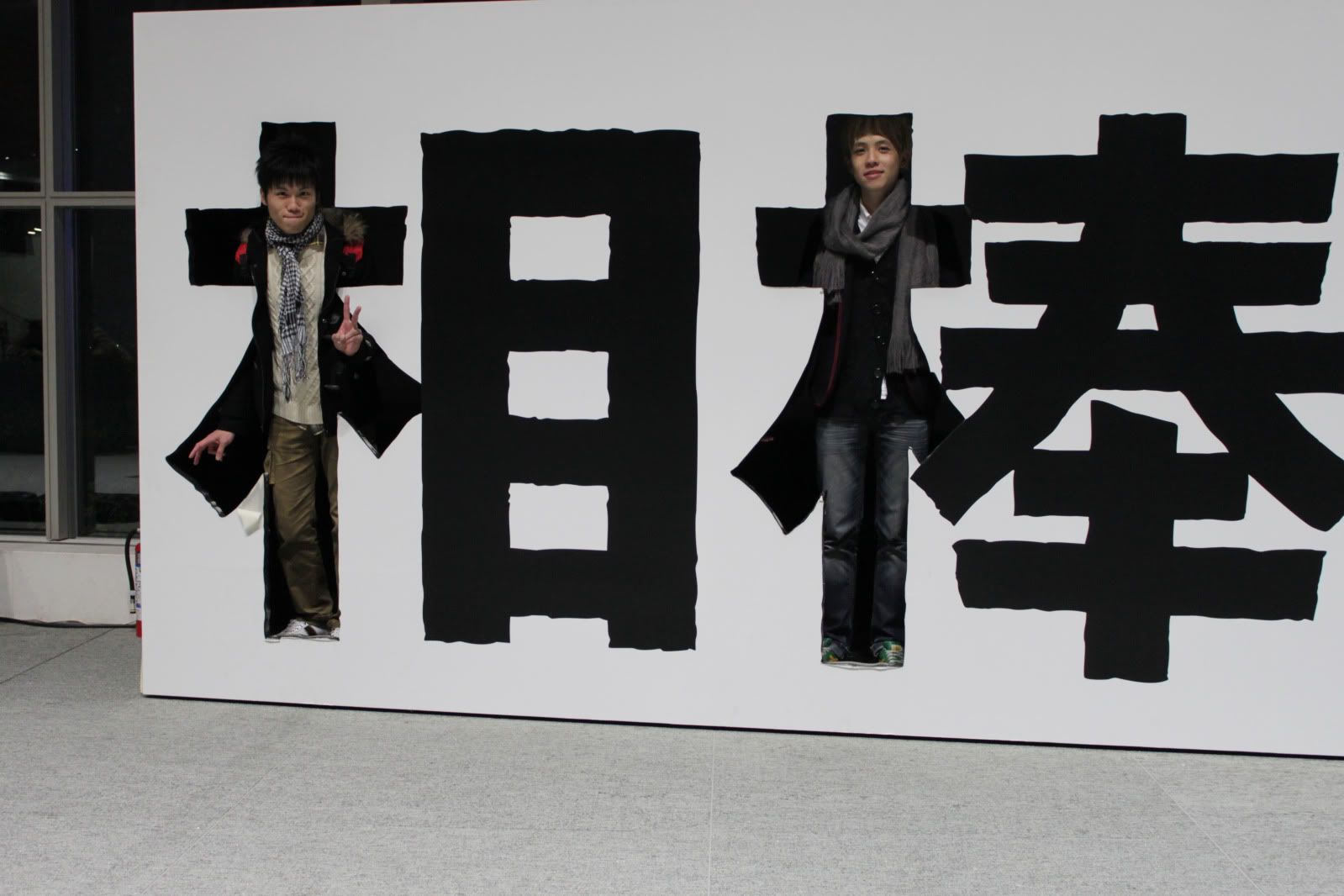 See me dissolve into the background.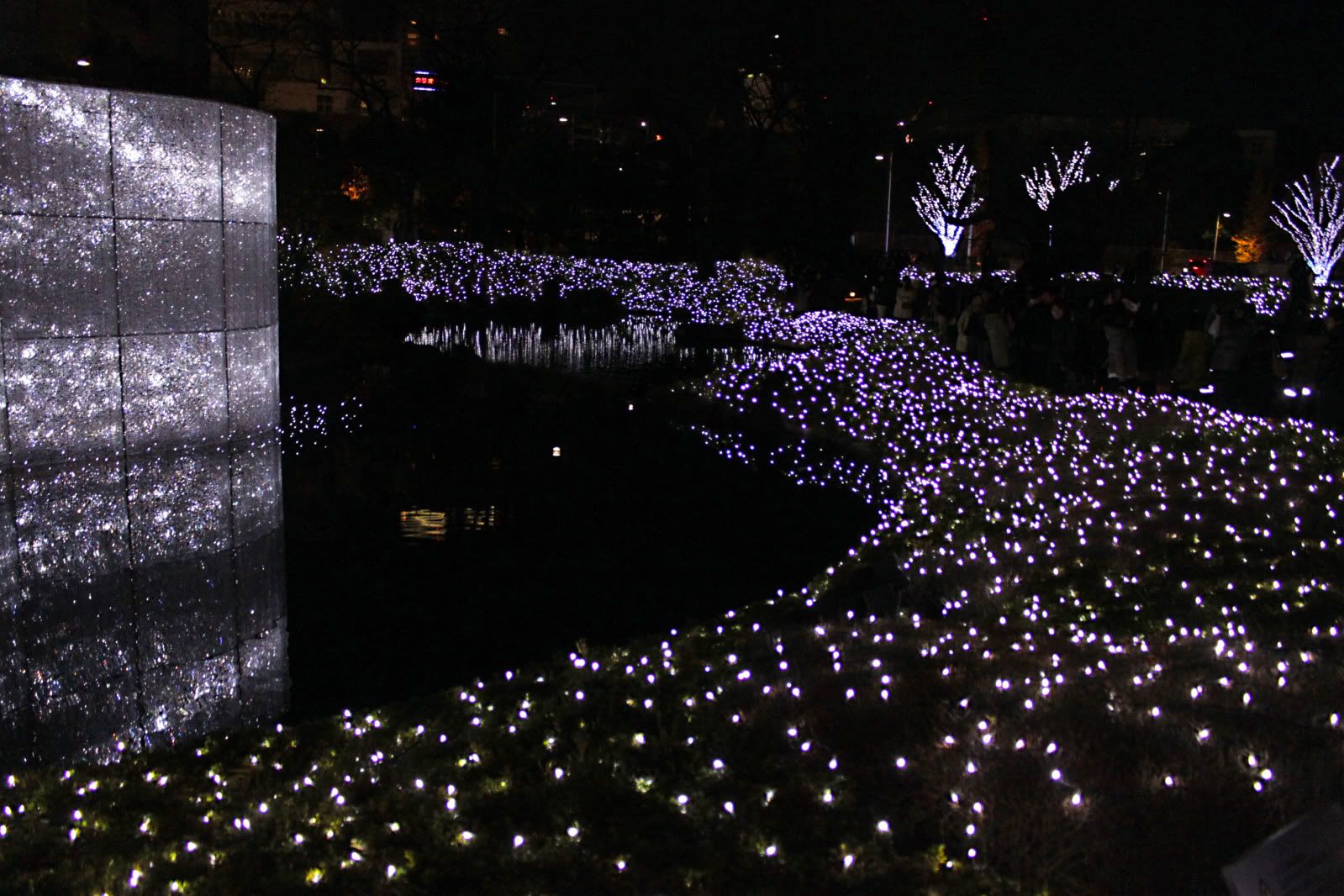 The illumination we came all the way to see.
With a different setting, the colours show up nicer.
NICE RIGHT! Got feel. Got tc to pose for me with my phone pretending to take a pic.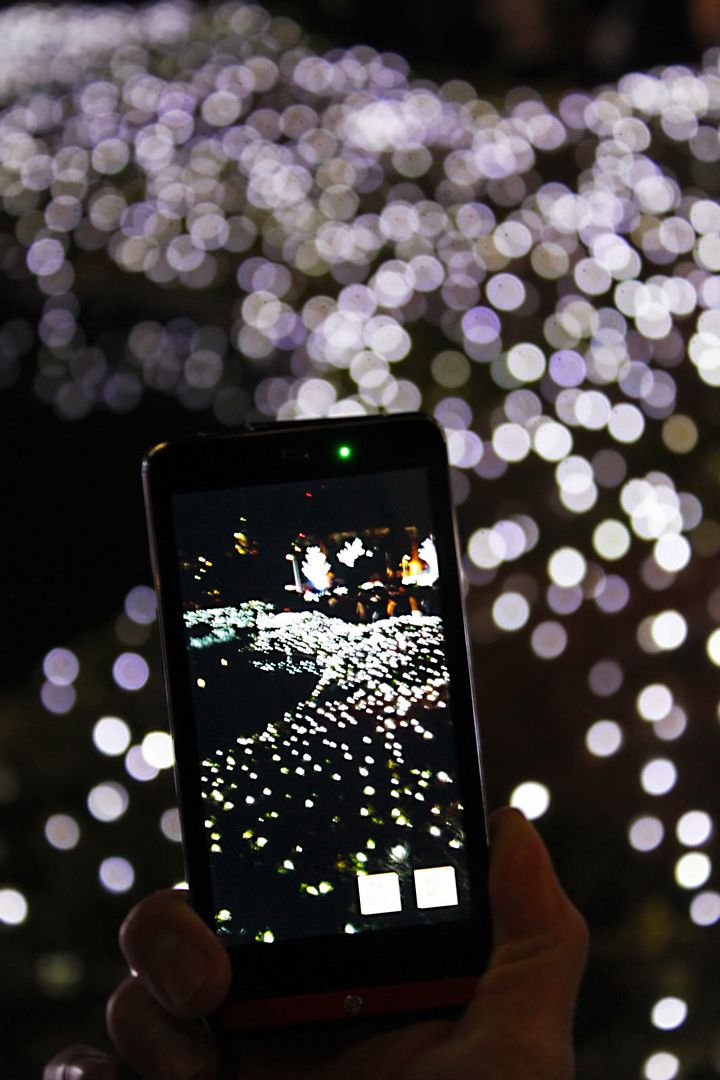 OKAY i cheated with photoshop magic. This is the original that i got him to pose for me :/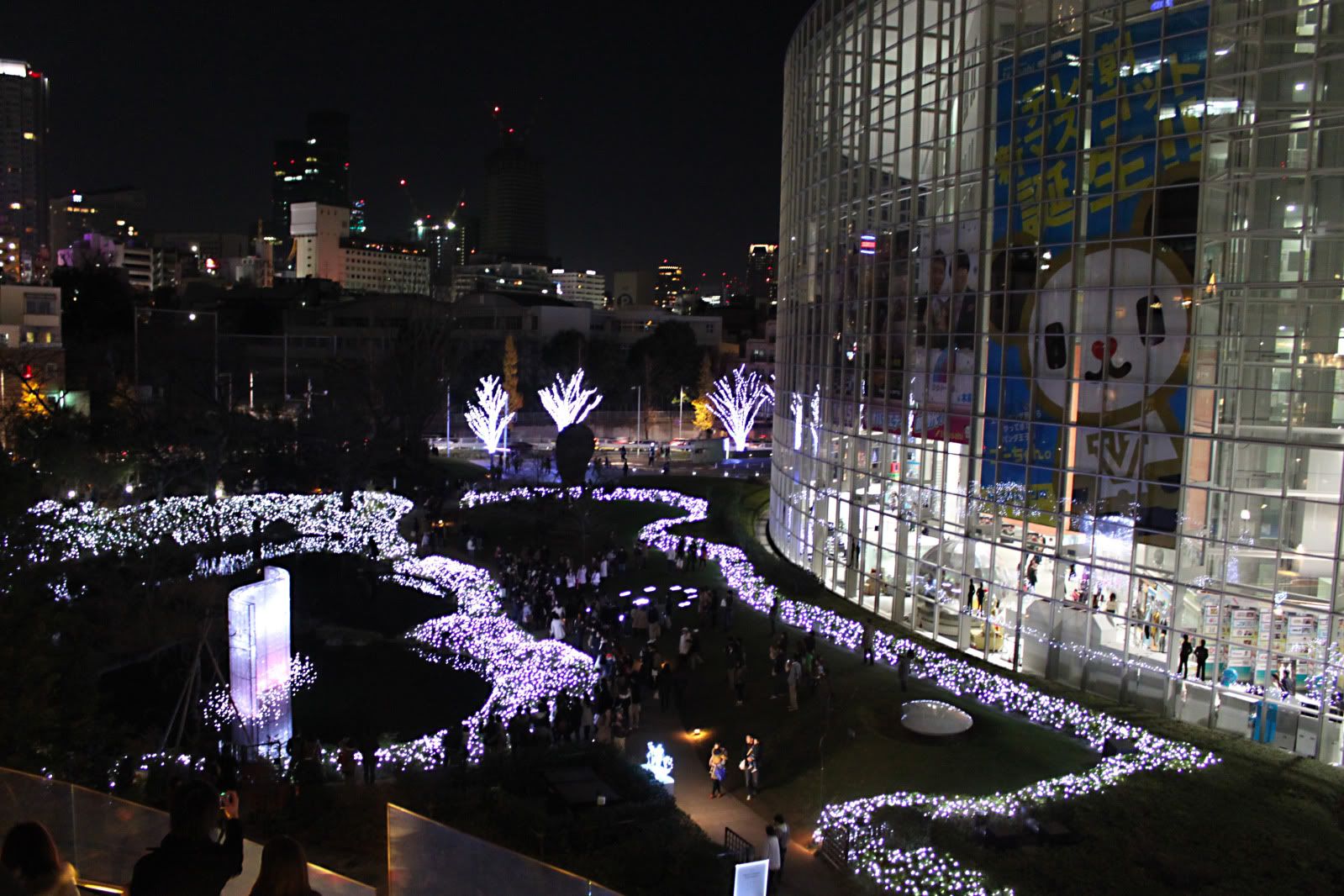 View from the top.
Tokyo tower changes colour!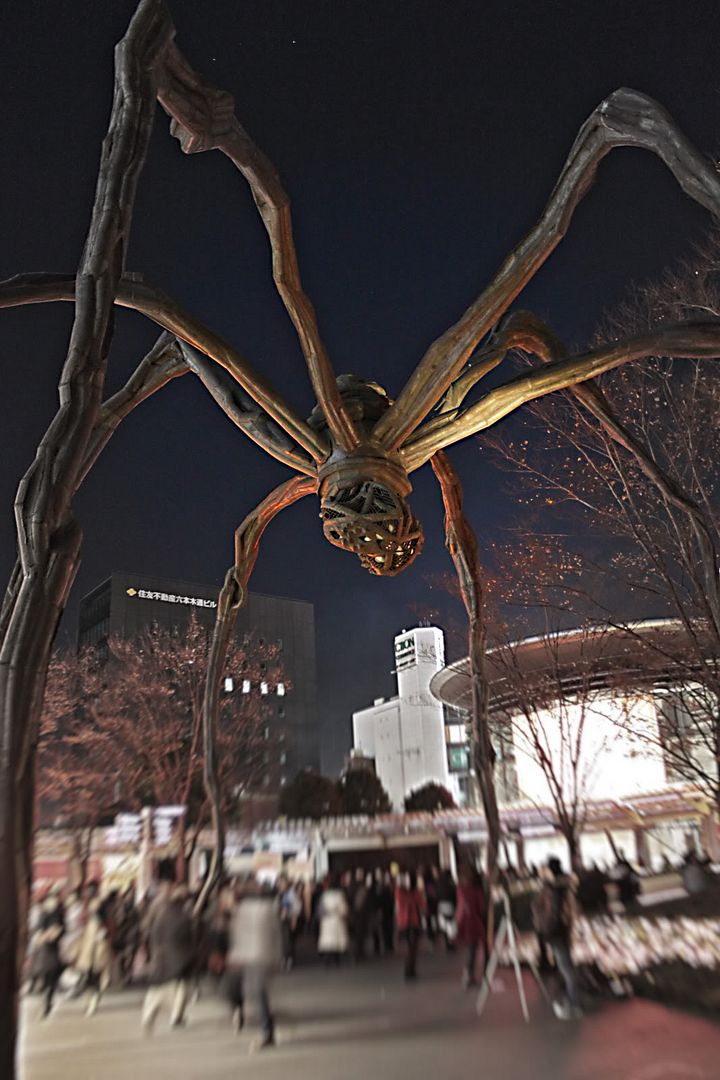 That giant roppongi spider at Mori Tower.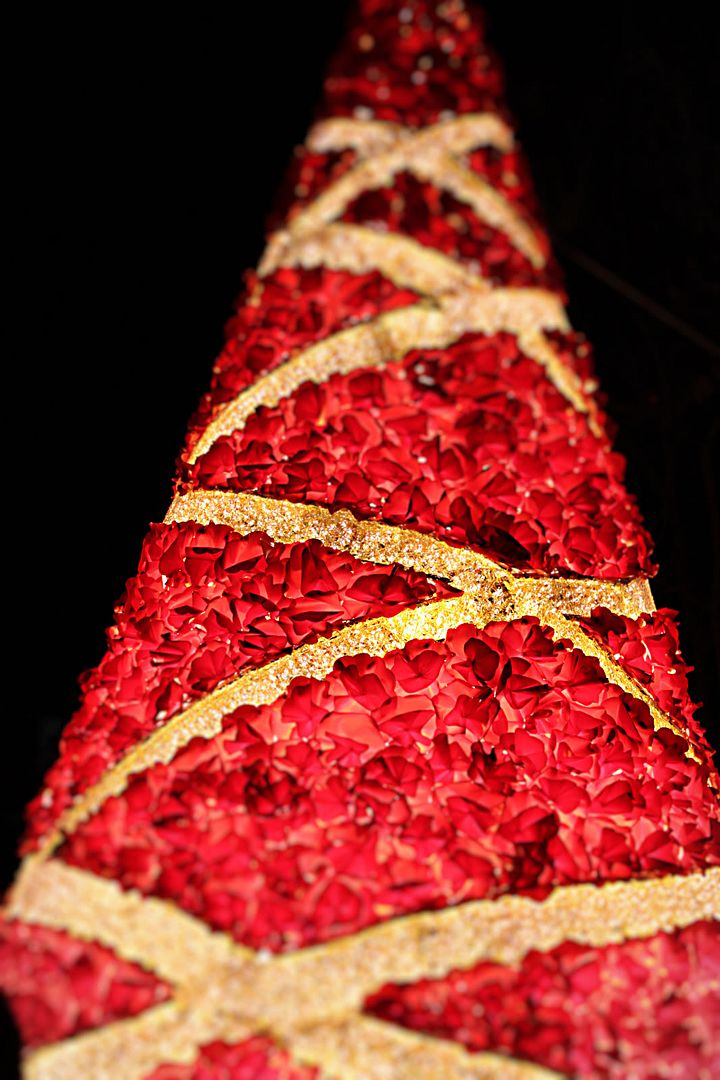 Beautiful tree against a night sky.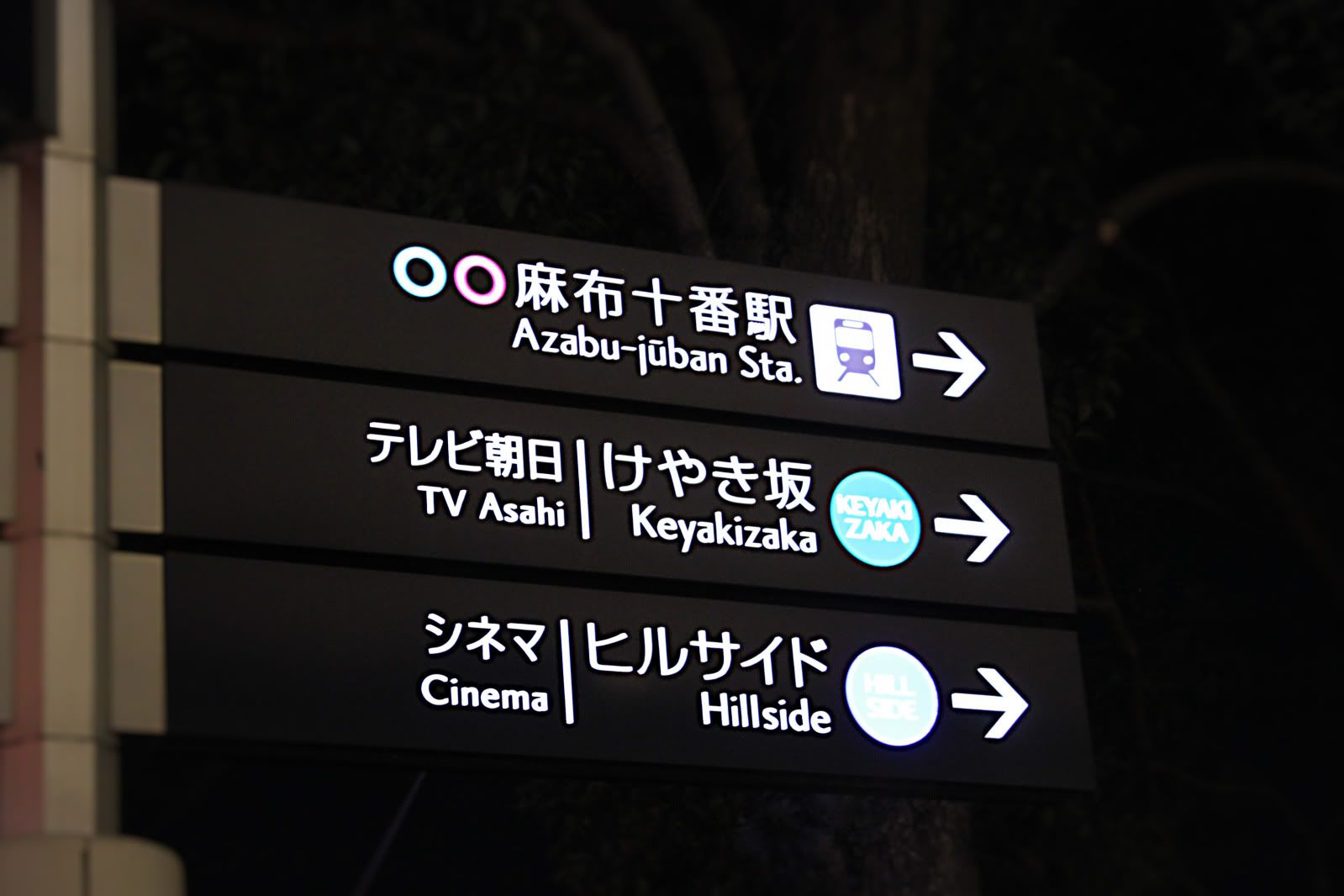 Took this pic just in case i forgot the name of this place, "keyakizaka". And i did =_=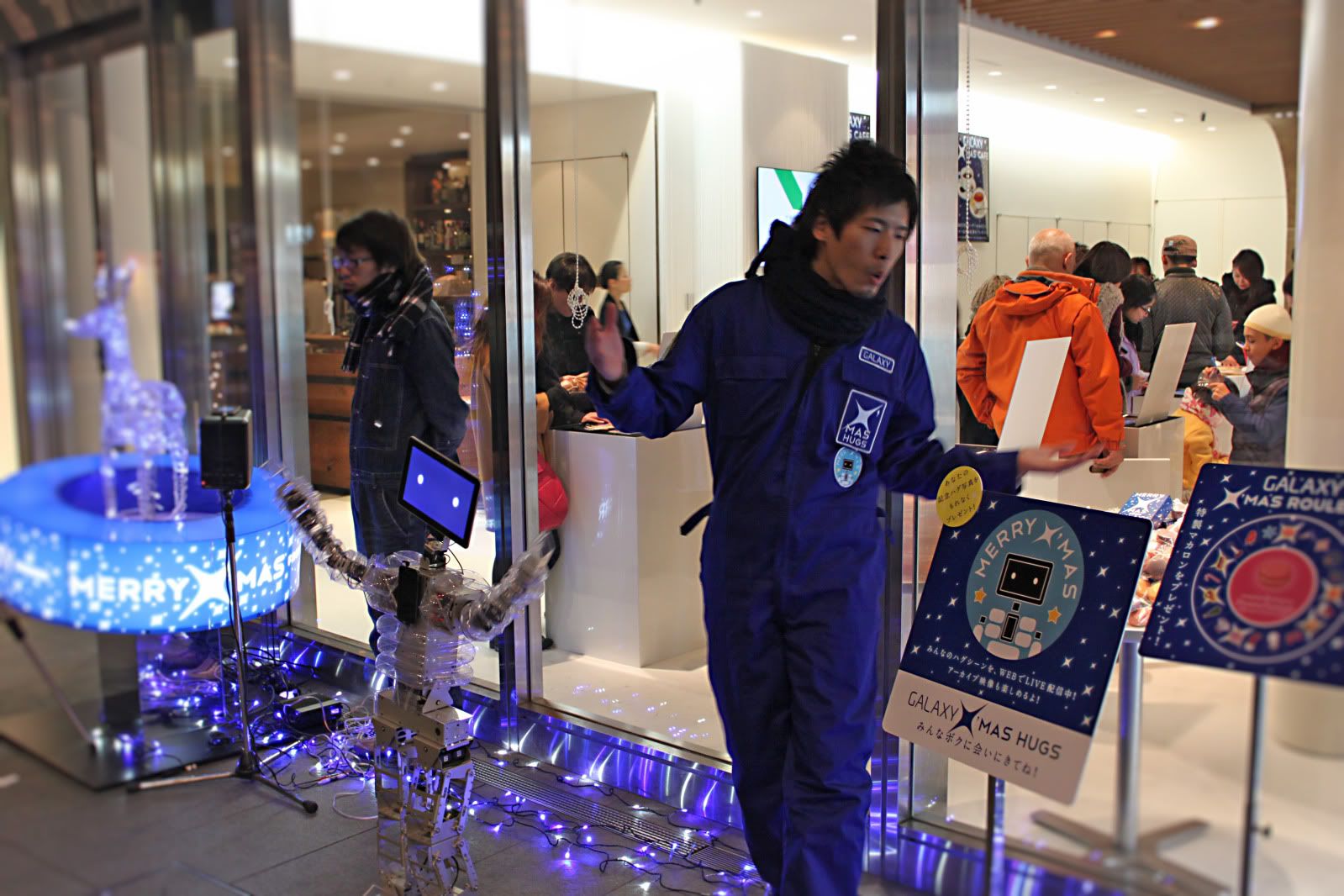 Samsung's robot dancing to music.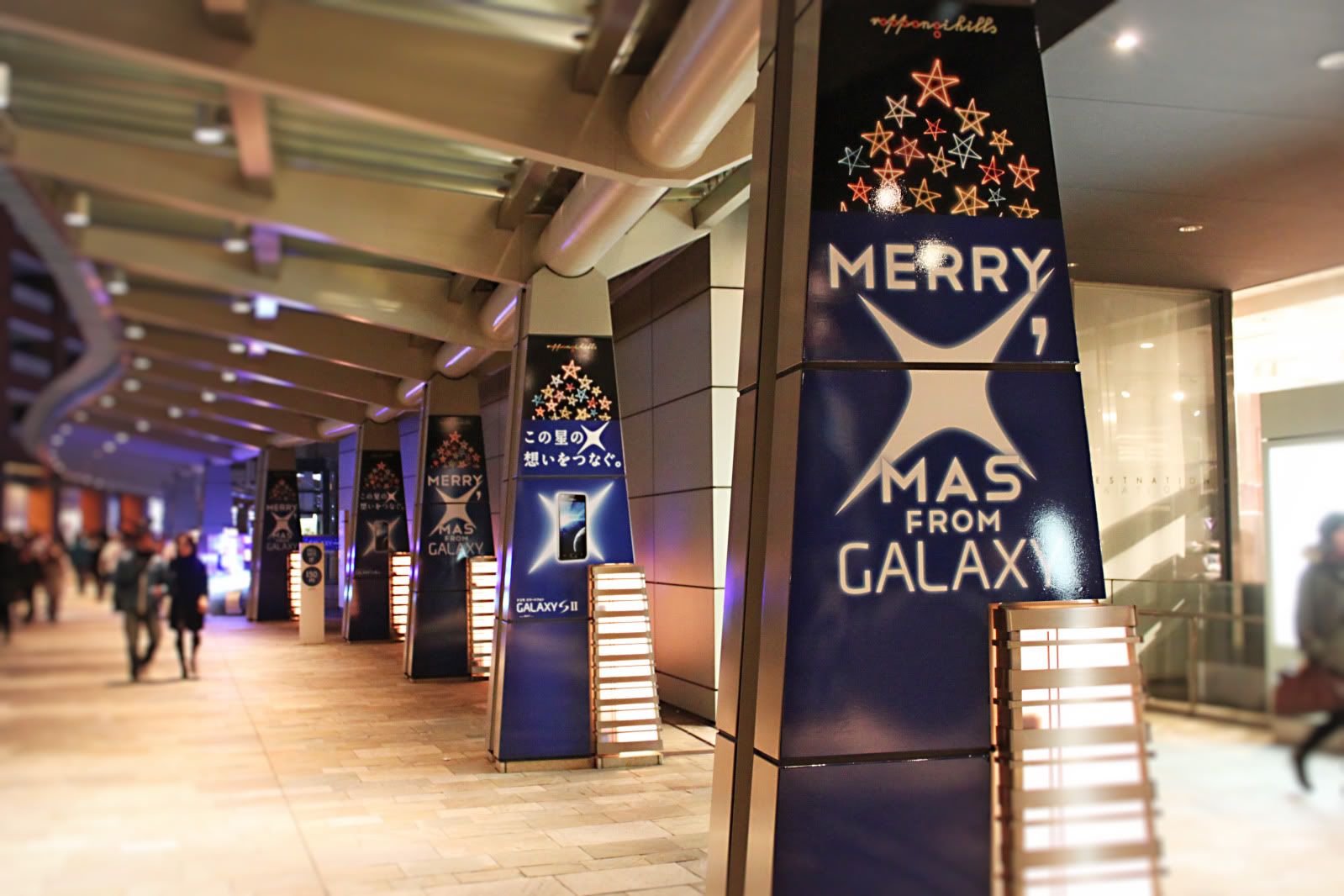 Extraterrestrial Greetings.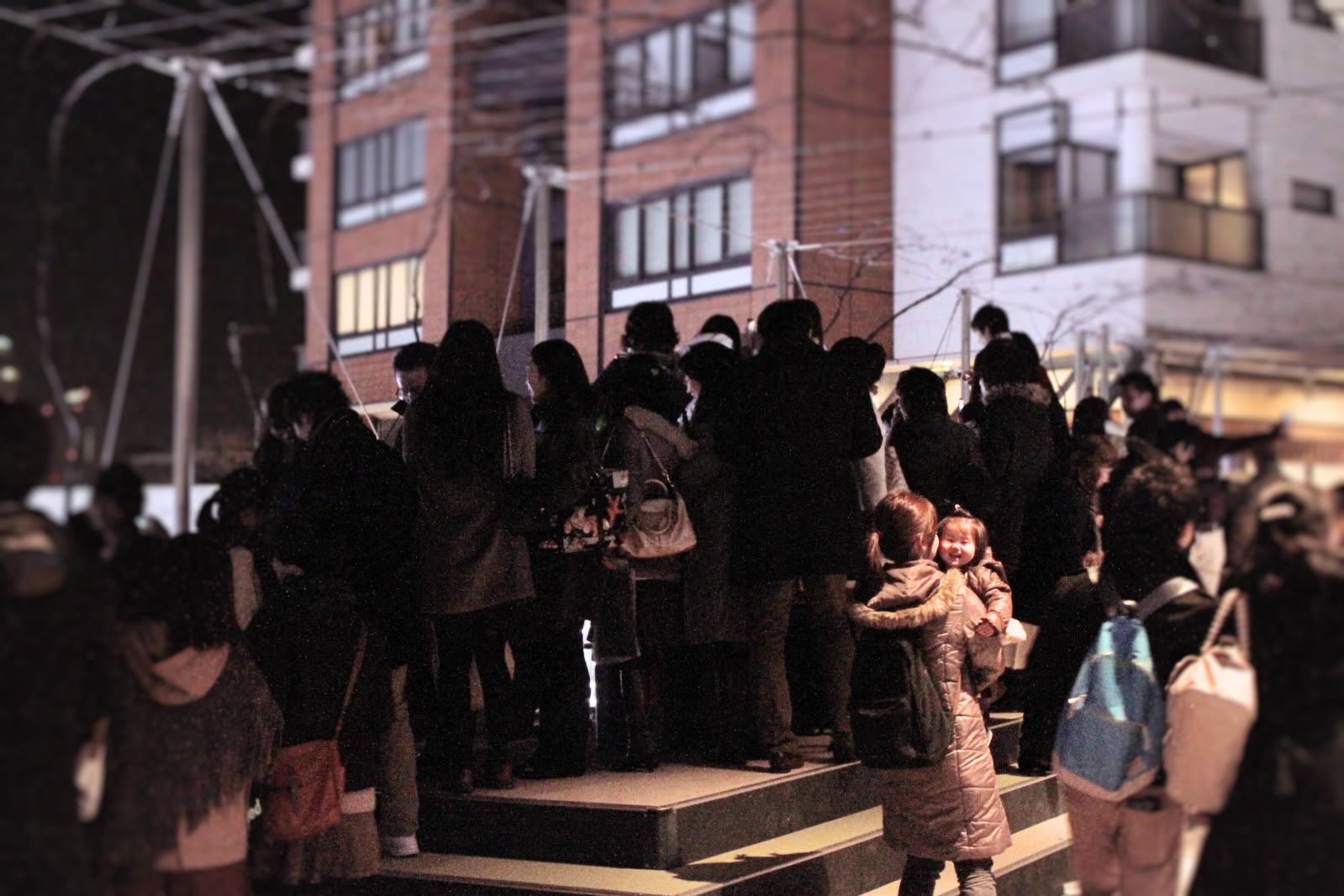 Whole bunch of people standing on a block of concrete steps. Why huh.
Taking pic lor.
Applying tilt shift effect :3 Now the cars and humans look so cute like toys.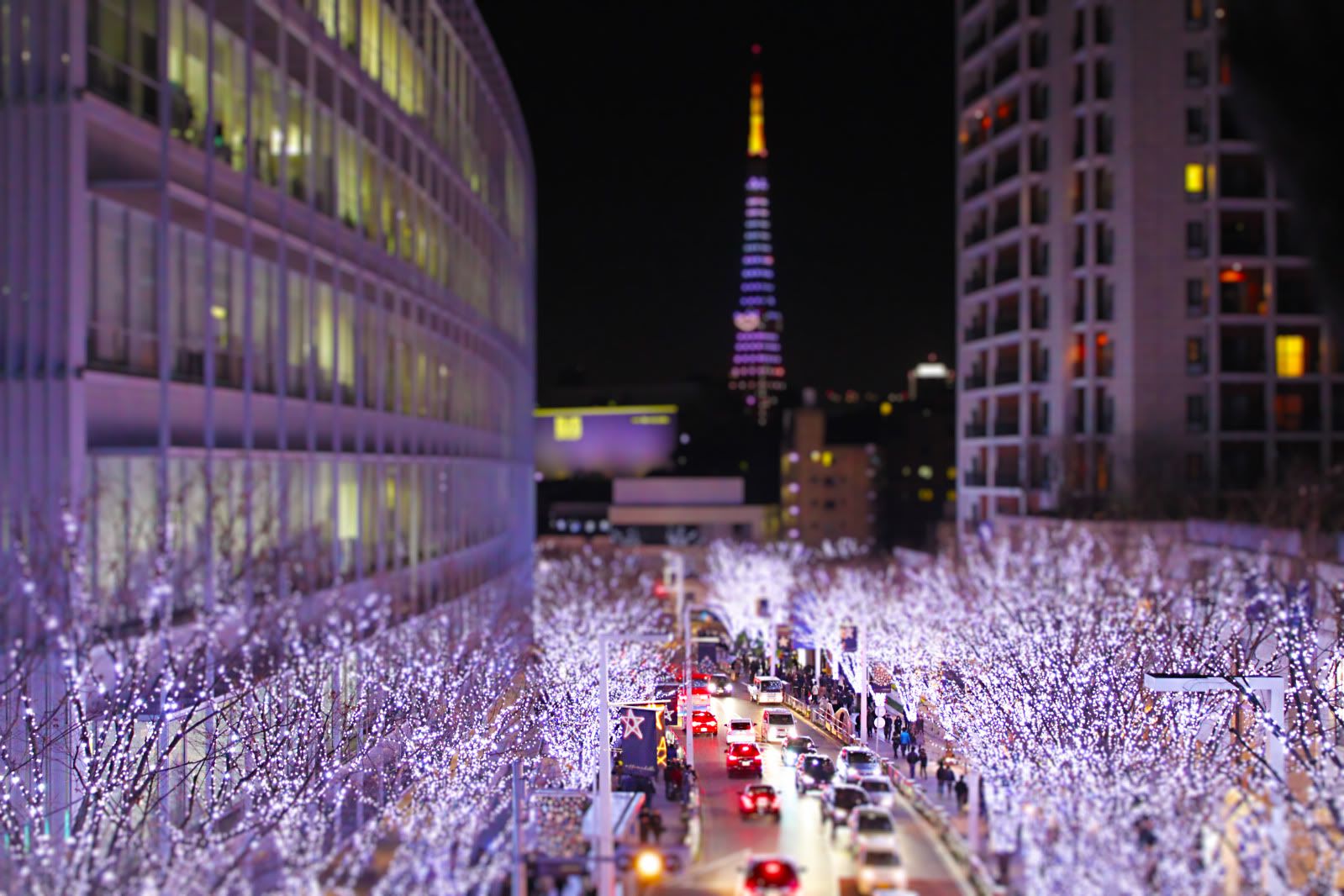 Another tilt shifted pic.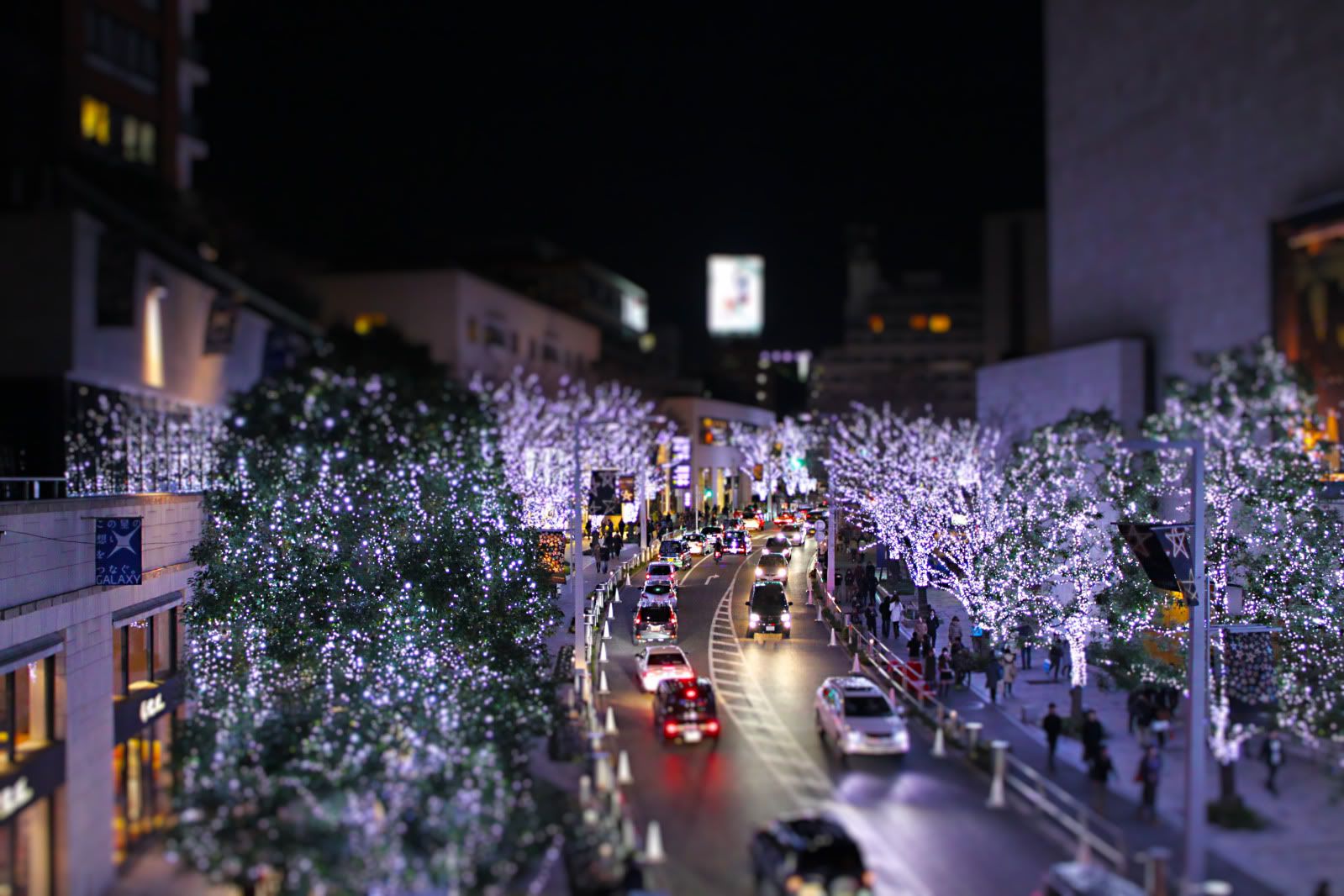 kawaii deshou?
The people are so cute! Even got a dog on leash.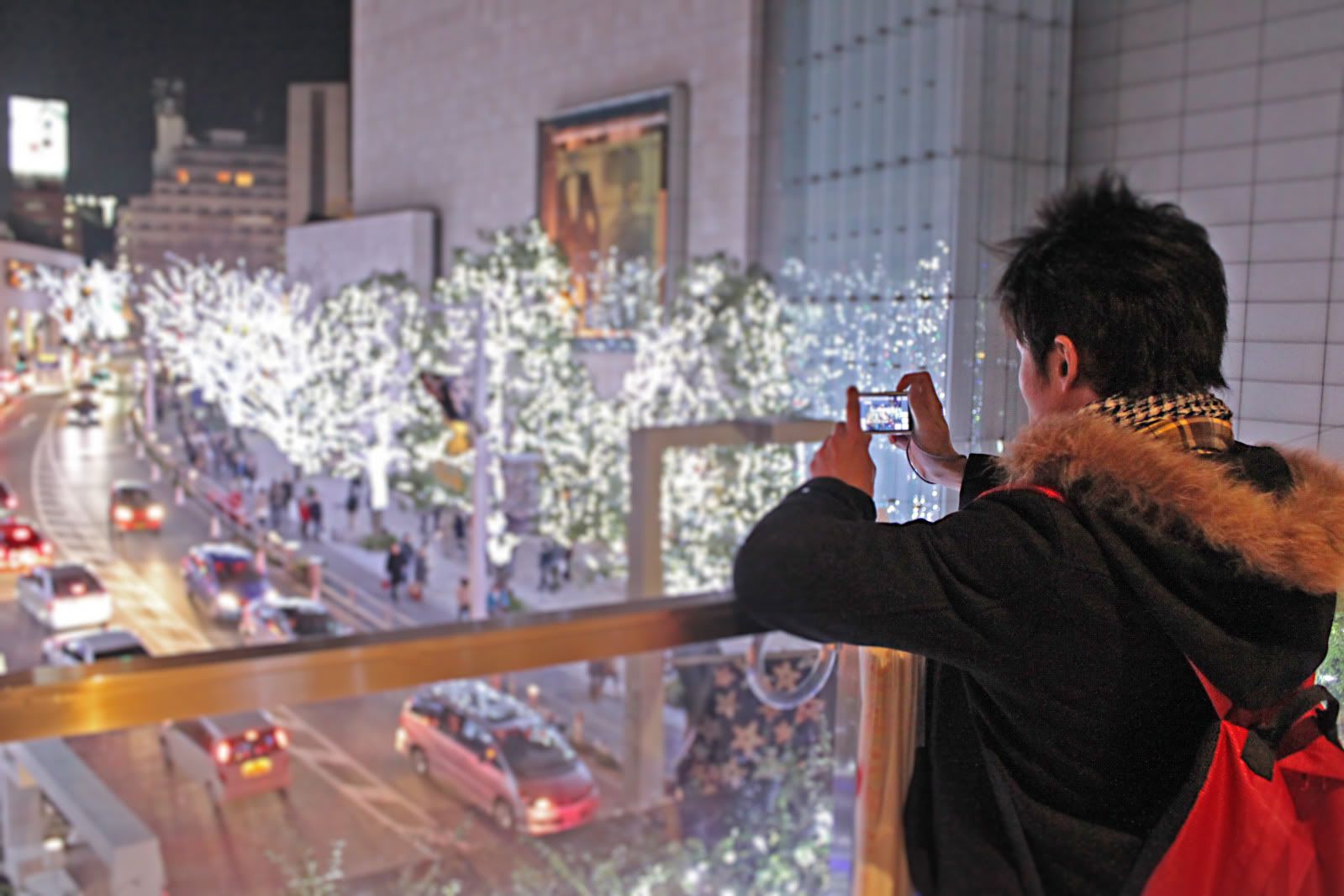 tc pretending to take a pic lol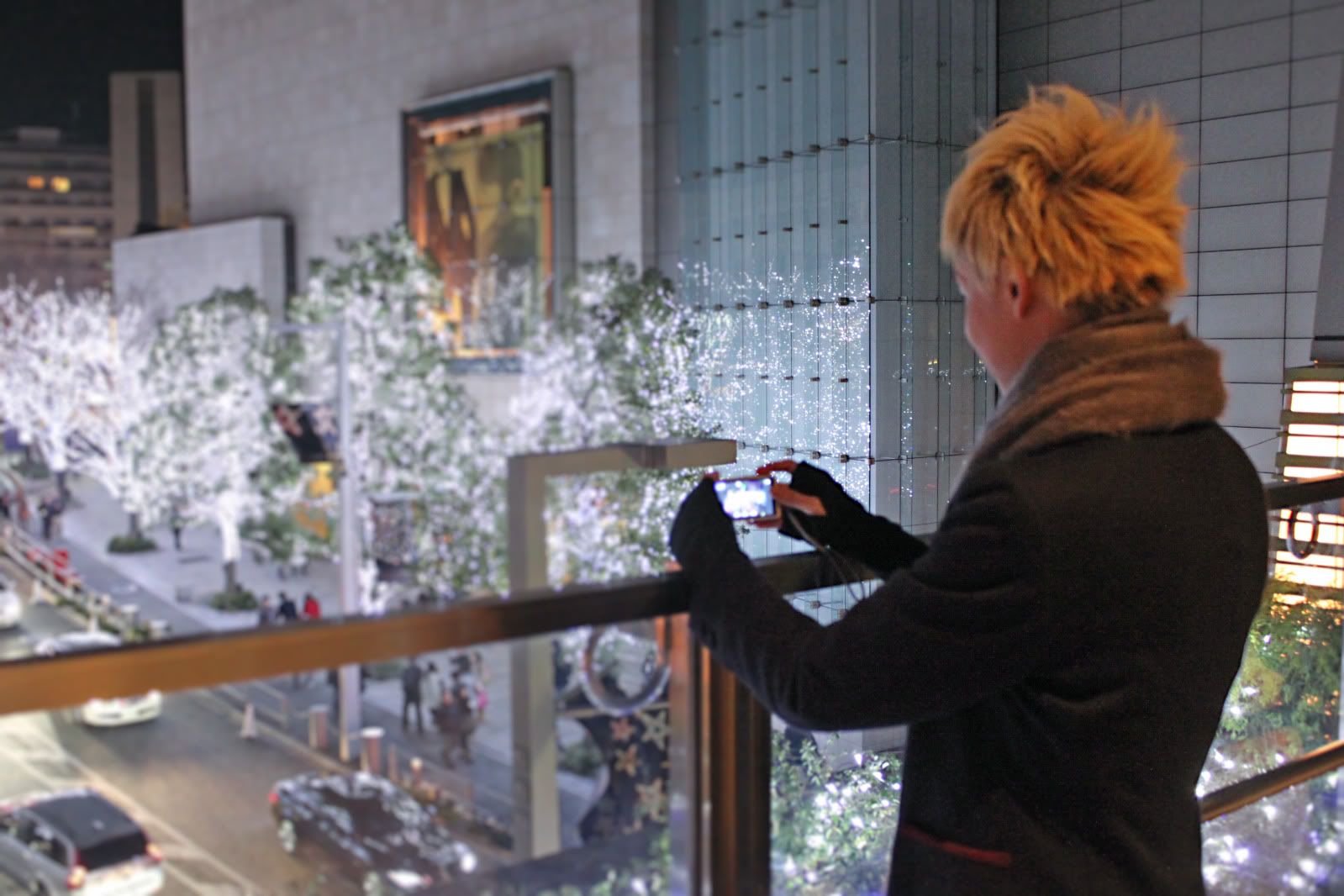 AIYER. WHY BLUR ONE TSK! :((
Last shot as we bade good night.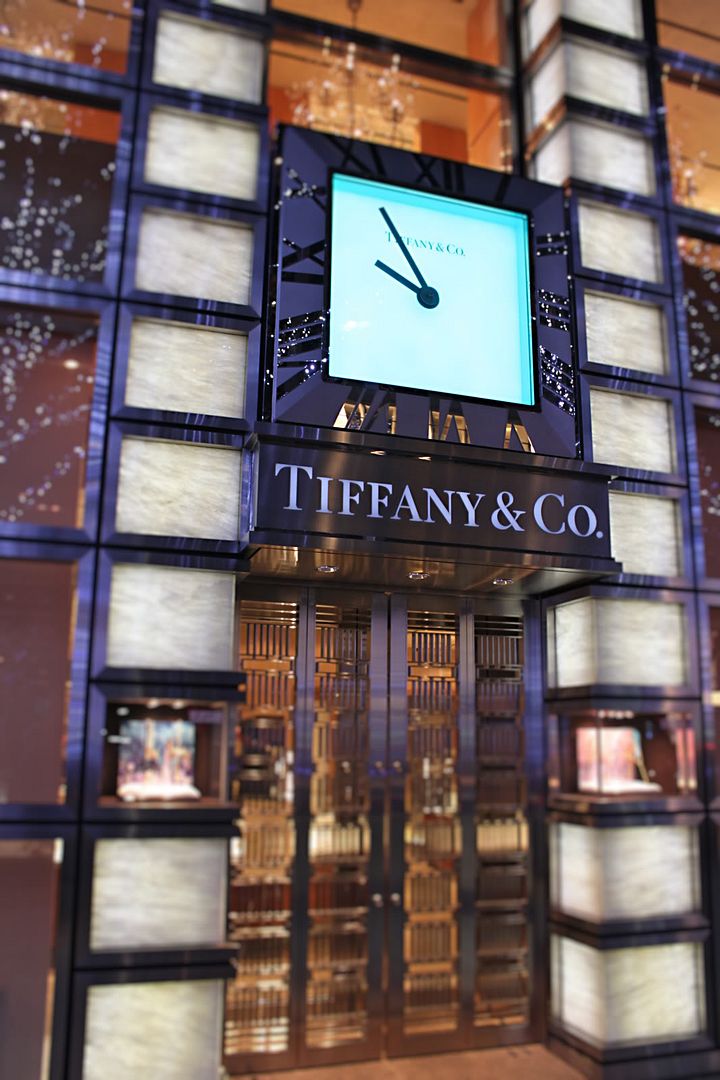 SO LATE ALREADY
part 1
here