Start of the Fall drama!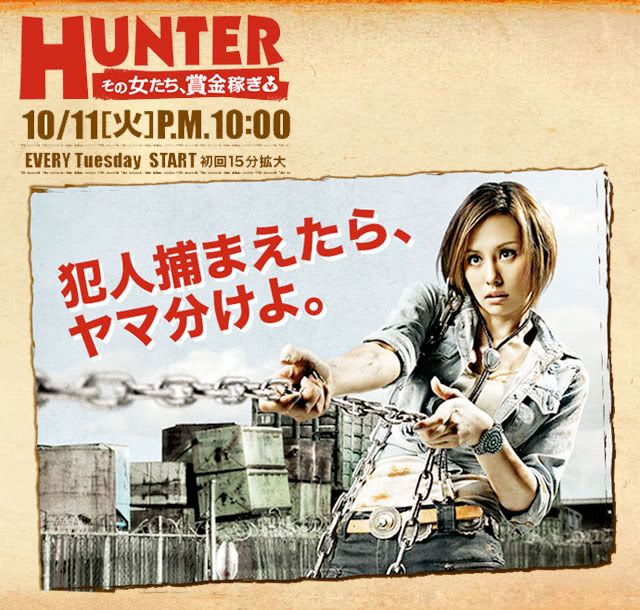 I just caught the first episode of HUNTER~その女たち、賞金稼ぎ~ (HUNTER~ These women, they are bounty hunter~) and it's really nice. Promising.
The drama is about an ex-flight attendant, played by Yonekura Ryoko (米倉涼子), who becomes a bounty hunter with a group of ordinary women after she was fired from her job and is left with a mountain of debt after her younger sister disappears. They focus on tracking down criminals which the police have been unable to find and earn the reward money from the bounties. Will continue to watch.
Two more dramas that I want to check out. These two are also the top two dramas men and women on separate surveys listed as "most anticipated".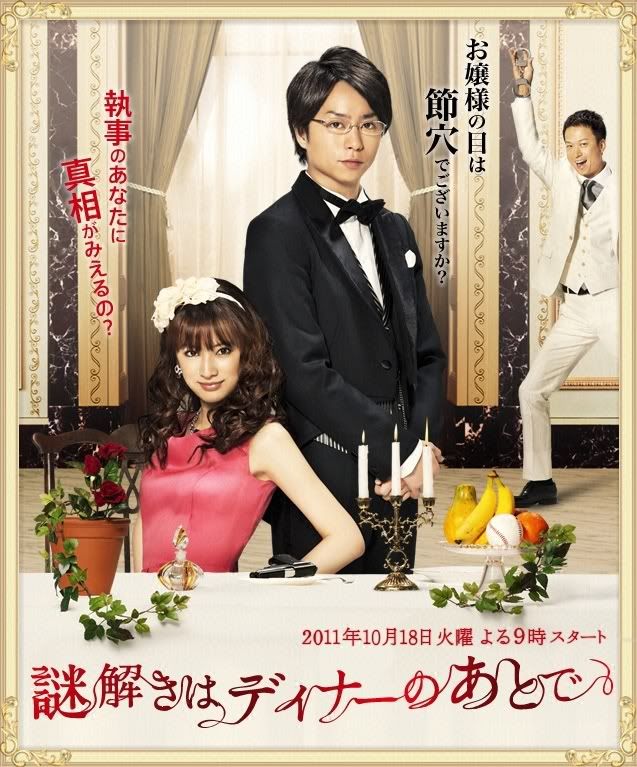 Next tue 9pm 謎解きはディナーのあとで
(Puzzle Solving Comes After Dinner)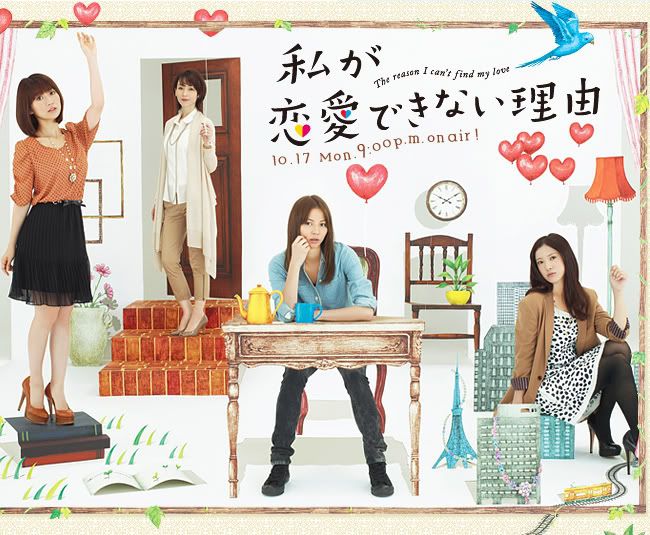 Next mon 9pm 私が恋愛できない理由
(Why I can't Fall in Love)
Puzzle Solving Comes After Dinner
stars Sakurai Sho from Arashi as Kageyama, a butler with a wicked tongue who works for a rich heiress, Hosho Reiko (played by Kitagawa Keiko). Reiko is a novice detective that lacks a few deductive skills. Because of this, Kageyama is relied on by Reiko to help solve cases. Kageyama isn't afraid to use sharp words against Reiko either. This drama not only focuses on the detective cases, but the relationship between butler and heiress. (from wiki)
Why I can't Fall in Love
is a drama about Fujii Emi, a girl who can't forget her ex-boyfriend. She thinks that being treated as a "guy's girl" is comfortable, but she wants to feel real love inside. Ogura Saki failed to find a job, and ended up working at a hostess bar. Although she gives lectures to Emi and Mako about love, she has never loved anyone seriously. Finally, we have Hanzawa Mako, who annoys men because of her serious and heavy personality; her efforts in love were also fruitless. These girls start living together by chance, and navigate as a group through their worries about love, career, and marriage, by comforting and fighting with one another.
This drama is somewhat being promoted as the 'Japanese Sex and the City' and could, if done right throughout the first two-three episodes, become quite a success for Fuji TV and their Monday drama ('Getsu9′) time slot. Men can also can relate to the drama's topic and commented, "I might be able to apply the things from the drama to myself." (from tokyohive, wiki)