Helllo. Who is Wii? William ah? :x I can't even reply the comment. I think in this aspect, LJ is still better pfft.
Anyway, I want to go Disneyland! I realise I have never been there during springs nor summers. And there was a discount! Not sure how much it was but the new one will start 8th July to 31st August. Only Y4900! No wonder people around me have been going!
I also discovered that there is a word call 中人 (chuu'nin) in addition to the family of 大人 (adults) and 小人 (kids of primary school age and below). According to the disney site, 中人 refers to secondary & high school kids and if it were pronounced chuu'jin instead of chuu'nin, it means "normal people with normal abilities". GAH. By the way, if 小人 were to be pronounced
kobito
, it means a dwarf or a pygmy. Funny hahaha. Sadly, i belong to the 大人 category already :<

So, that aside, I found a really spicy junk food here! Unbelievable. They never seem to eat anything spicier than sweet curry and now there's something that is so wickedly hot that i couldn't finish it all at one go!! Had to save it for another day :x
The legendary habanero chili. Only for maniacs.
One last picture for this entry. Gonna break down into parts to post the pics…
Havent had eggens for like millions of years! So I took two eggens this morning! YUMMM. They're so shiny.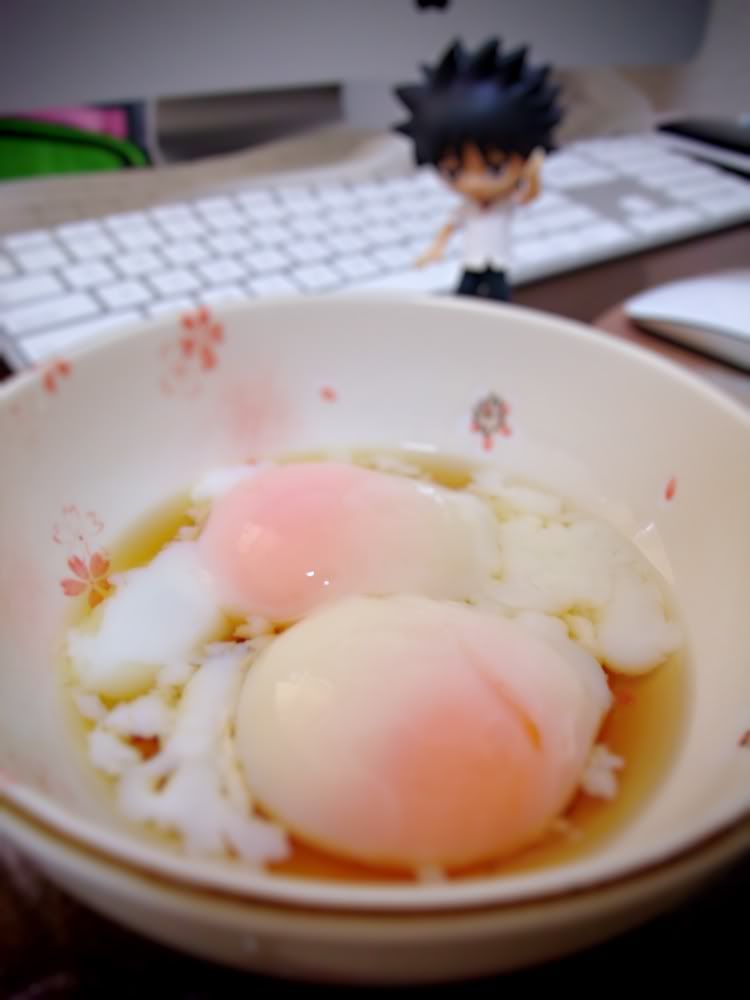 I just revealed my inner otaku with this pic :x