New summer phone models are here!!!

Docomo's summer collection!
My contract is ending and i'm thinking of changing to the cheaper au's plan... I think the android IS11SH is quite nice. Touch screen AND has a real keypad! Or maybe it's the Arashi effect -_-;; They kept playing the advert on tv with them posing with the phone.
The colours available.
I think the purple one is niiiiiiccceeee!!
White also not bad, but will it turn yellowish?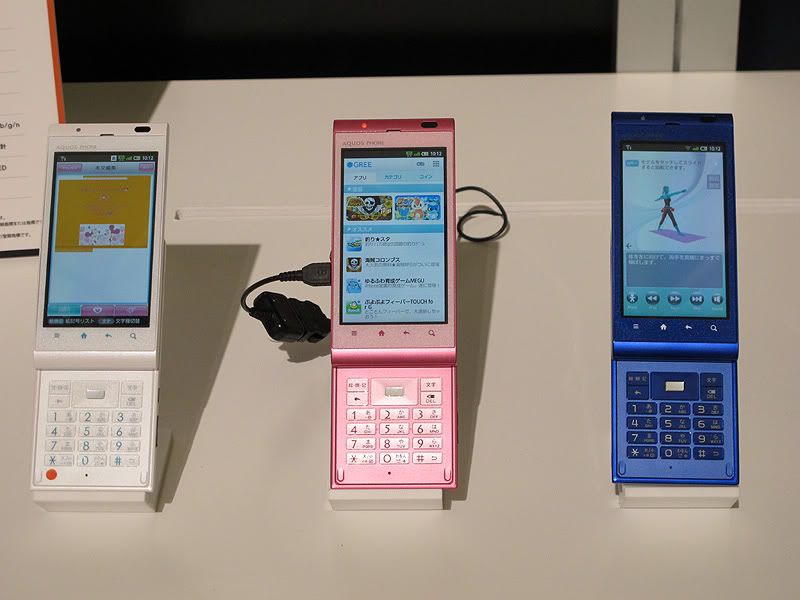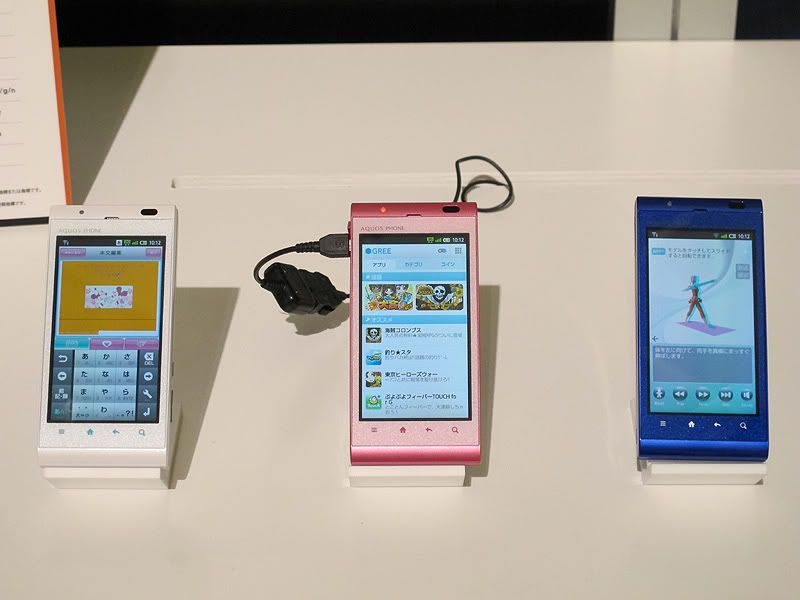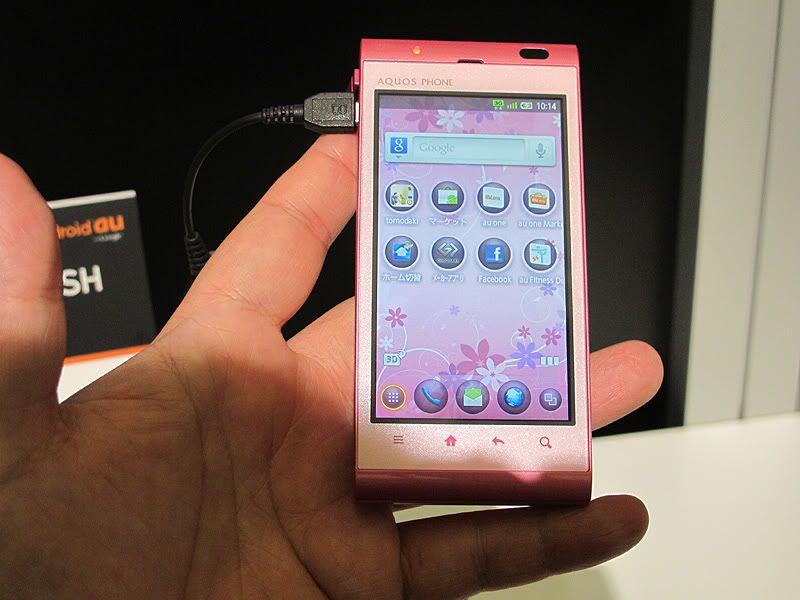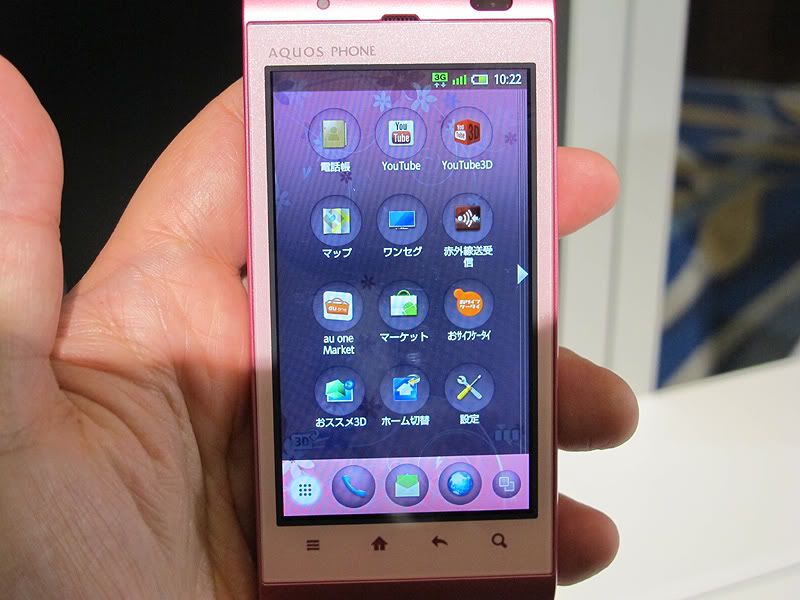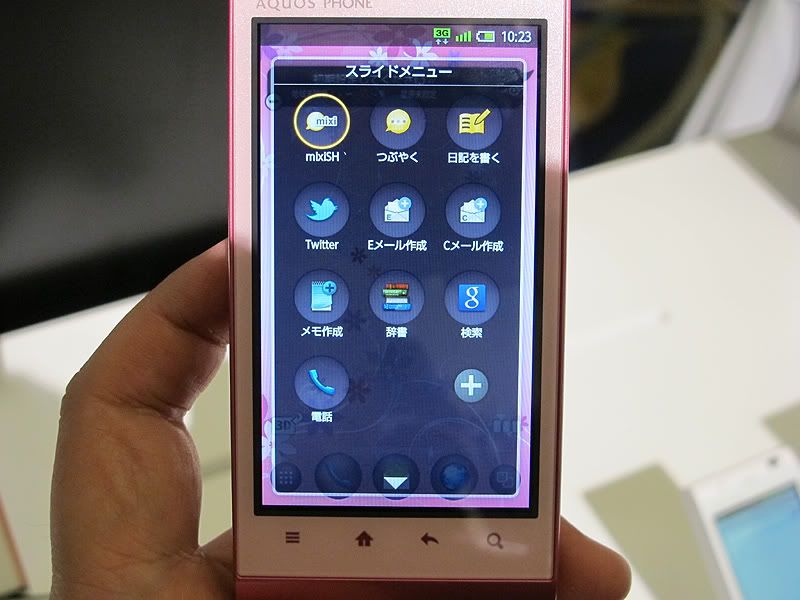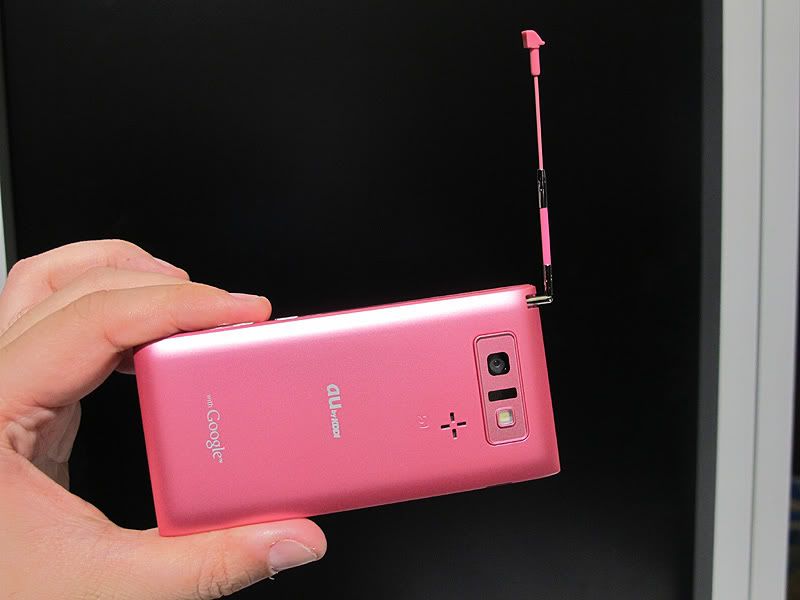 Am also thinking of the Galaxy S II SC-02C from Docomo (which is just Galaxy S2 in sg i think?) because g uses the Galaxy S and i thought it was quite nice.
What's different is that other than the Android apps market, it has access to the Docomo market also. And with the 1Seg digital tv tuner, you can watch tv like every other higher end phones. Tv on big phone screen. GOOD! When introduced last year, none of the smart phones could do it. Now one by one, they can~~ Plus the FOMA support enables the phone up to 14Mbps download and 5.7Mbps upload. Faster photo uploads to facebook?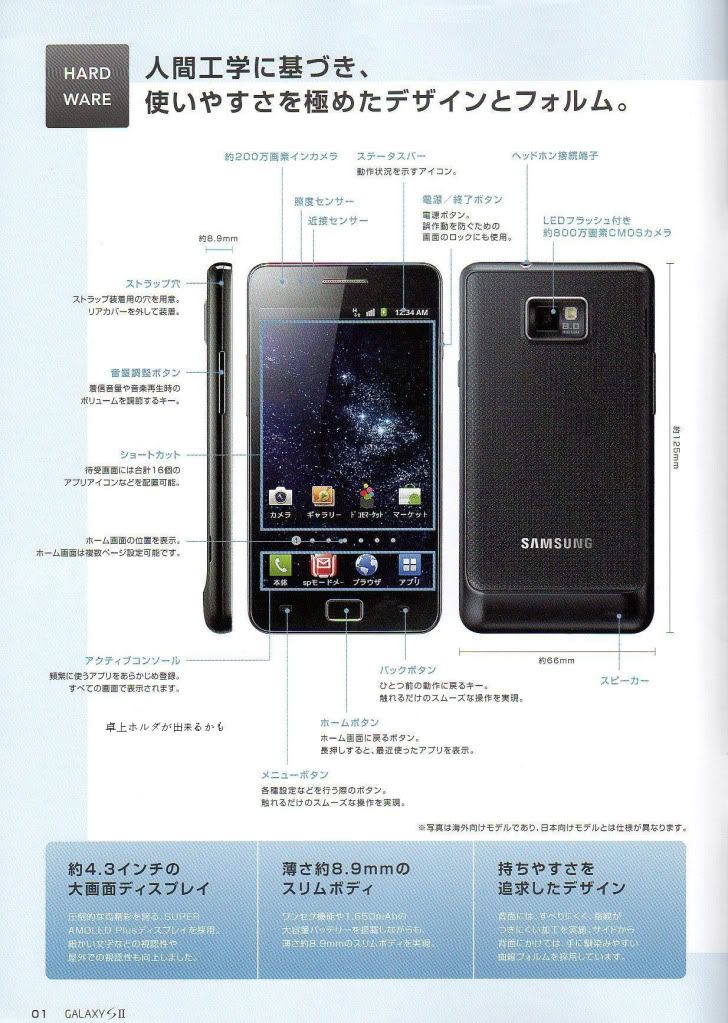 One peevish thing about the way they do things here is, you have to buy the battery and charger separately. Which i think is ridiculous. Should be bundled up, no? But they think it's good because u can be eco friendly: save on batt/charger if your previous phone was from same manufacturer. I think it's just a way for them to further suck money from consumers -_- EVIL. 
And they removed the data tethering function.
SNEAKY
. No sharing of data like you can do so in sg. And so, guess what? docomo puts back the tethering function in galaxy S2 (they took it out for S and Softbank took it out from iphone), but ahah! you need to pay Y315 every month if you want to share your data plan as wifi. WTF. Don't we already pay shitloads of money for the data? Data plan here cost waaaay more than sg's - they are
still
in MB packets while sg is charging by bundles of GB - which is unbelievable considering how advanced they are (were?) and they still want to *Docomo smiles* charge "a small fee" for sharing your own broadband usage with yourself (laptops, game devices).
And lastly, needless to mention, the camera sound cannot be turned off. Blame the cheekopeks who like to take upskirt pics. Bit stupid to have a smartphone that has big screen and huge megapixels but you cant take pics quietly (like when you see something
interesting
but dowan to "startle" the object or surrounding LOLLLL)