Down with flu since sat and I didn't go for lesson today as it seemed worse this morning. So here I am doing backdated entries like this after waking up from a nap. And it looks like many people are getting the flu bug coz while yesterday I was contemplating not going school, many reported sick or were in ninja fashion: face masks. Nanda yo! I should have stayed at home too… but i had one-to-one lesson yesterday, not very nice to skip school.
Had this chat with g last night and i thought the conversation was kinda funny :x
A girl's age is a guarded secret. And especially if it's the same as mine LOL
In other news… I went for a haircut on sat. With the unexpected flu T_T
Fujita san said the previous colour would fade to something lighter, which was closer to what i had 1.5 years ago, but it only turned more… yellow :|
They were so nice, they put a box of tissues for me at my seat and gave me hot tea every time I finished, without me asking for them. I must have looked terrible LOL
How's the colour? I'll smack you if you say it's bad haha. joking.
Hope it lasts coz i'm planning to do a perm the next time lol!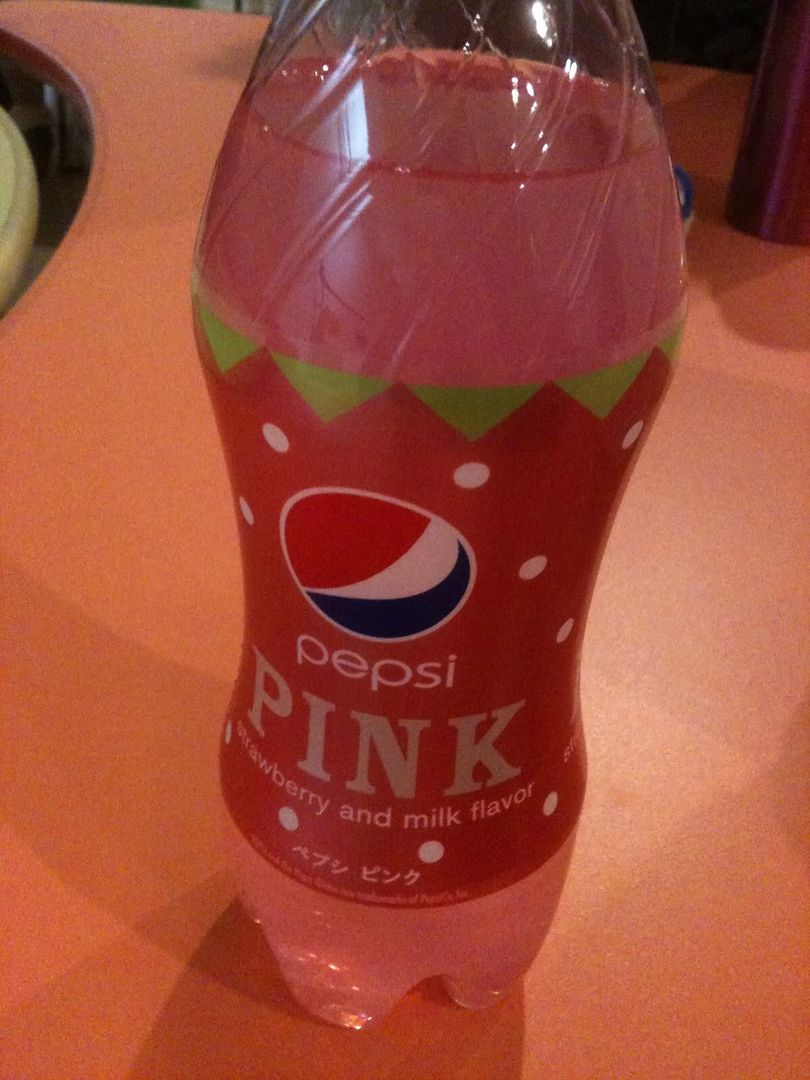 Limited Japan only Pepsi Pink. Strawberry and milk flavour.
Considering I don't like gassy drinks… this is surprisingly yummy.
The sweet strawberry was normal for me, but i do love the hint of milk in it.
Bought one bottle for clarence since he asked. On its way to Singapore now :p