Happy that I have got friends from sg coming for holiday :D Actually i only know monster and he came here with his girl friend. And since i didnt get their permission, I dowan to anyhow show their faces here (-_-) but shared in fb instead since that's usually how we share photos nowadays. When in doubt, assume the highest level of security muaha :x I'm sorry to add though that, unfortunately, you can (almost) see my dull face here in this entry.
Went to their hotel, which is the Keio Plaza Hotel, to find them for dinner. Luckily, not that far from where i live!
The nice chandeliers at the lobby where i was awaiting for them to get down from the hotel room. Didn't take more pics coz dowan to look like a suspicious person :x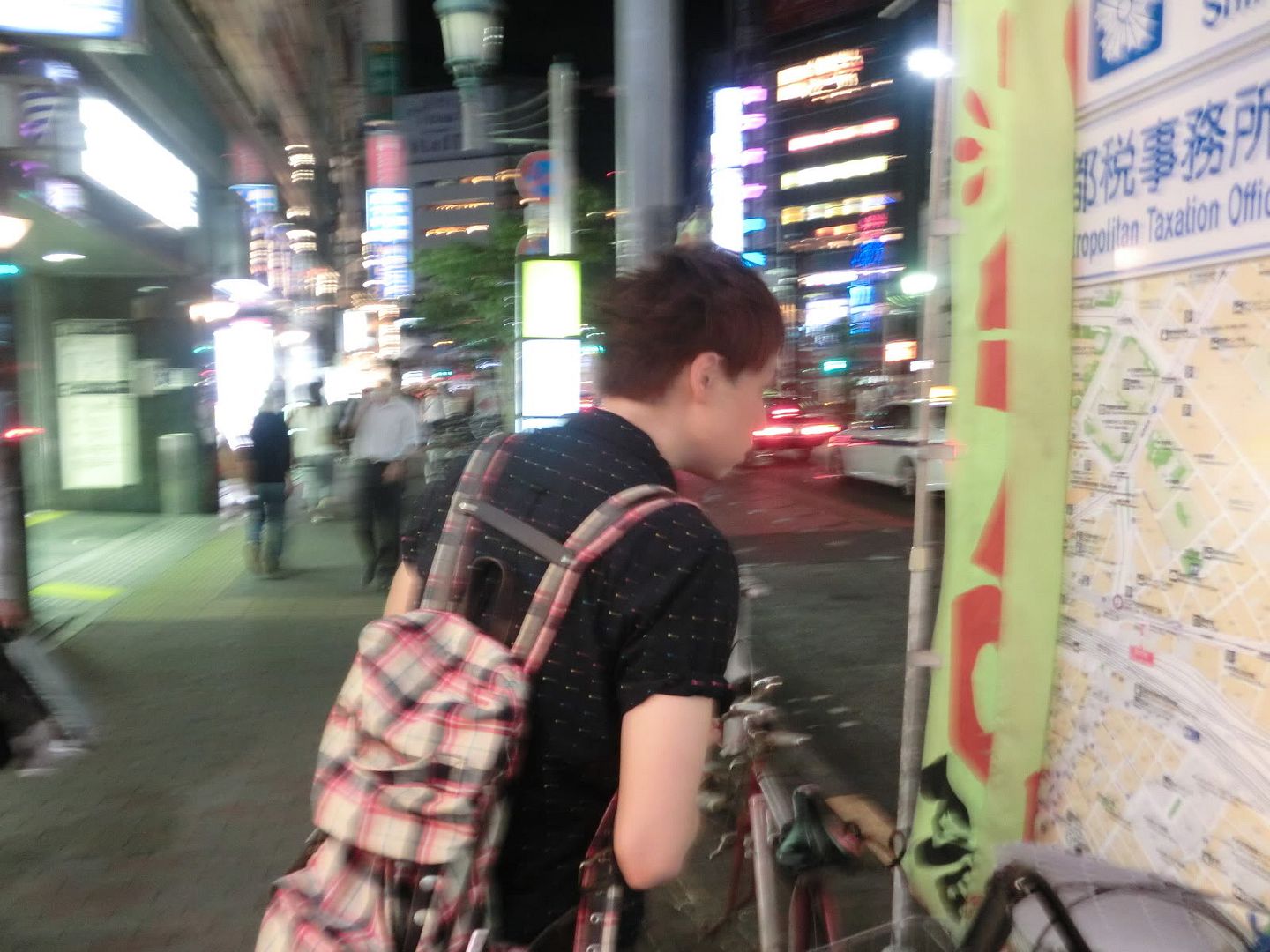 The Clueless Tourist: Me.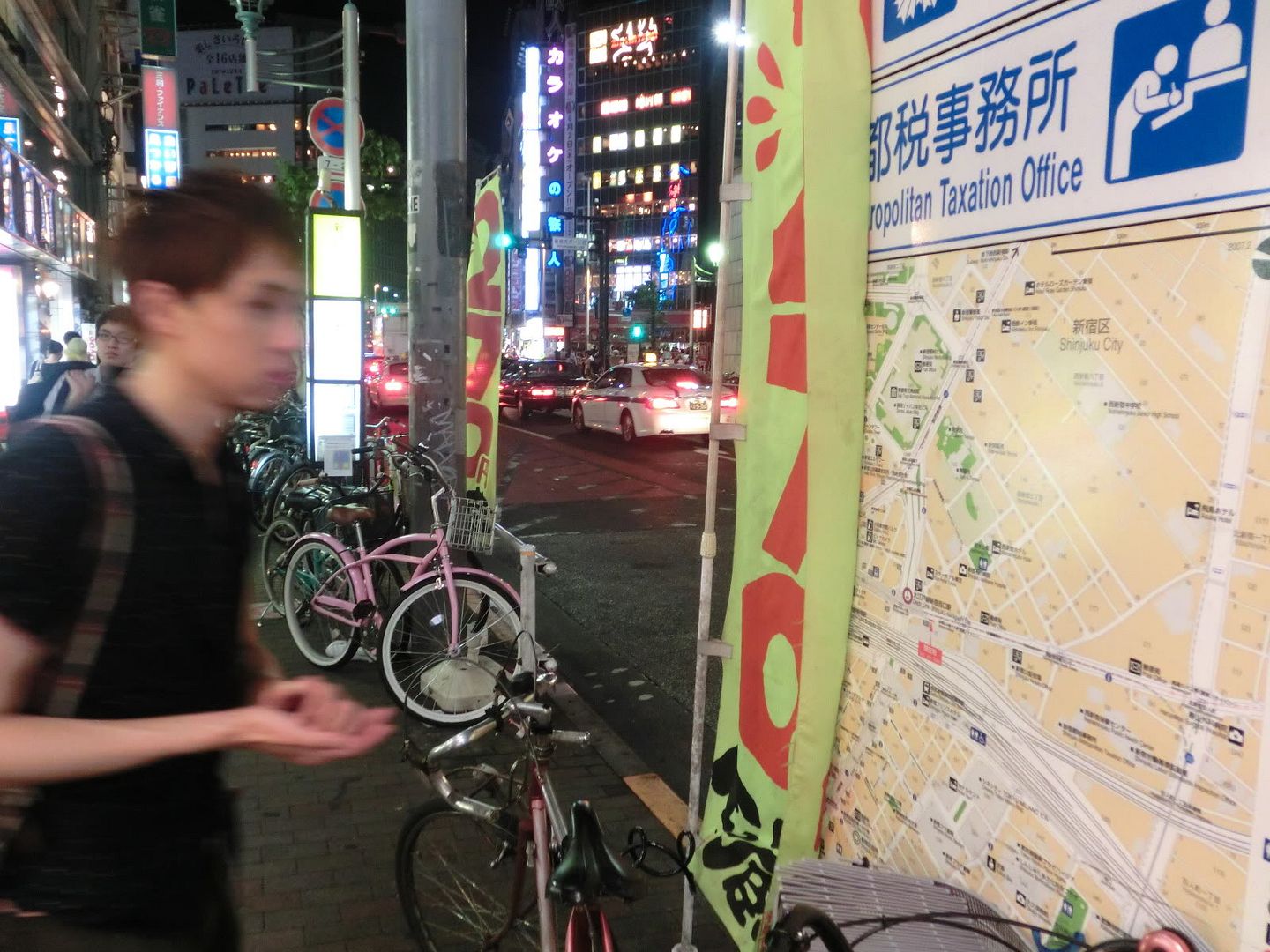 Getting lost and checking out the maps which is equally useless to me =_= My inexcusable excuse is that i usually walk the connecting underground maze to everywhere that i'm not quite familiar with walking above at street level lollll
None of us could decide where to eat and somehow we ended up at Premiere Buffet at OIOI coz all of us dont want to go to smoke filled izakaya! Ramen shop, sit in counter; hard to talk. Sushi shop, they don't fee like eating. So best place is to go to depato (department store)'s food level and find something decent haha. Buffets here are not really eat all you want. They have a time period. Ours was 90 mins. Looks short and not enough, but serious, who can eat so long? By 30 mins I already can be full…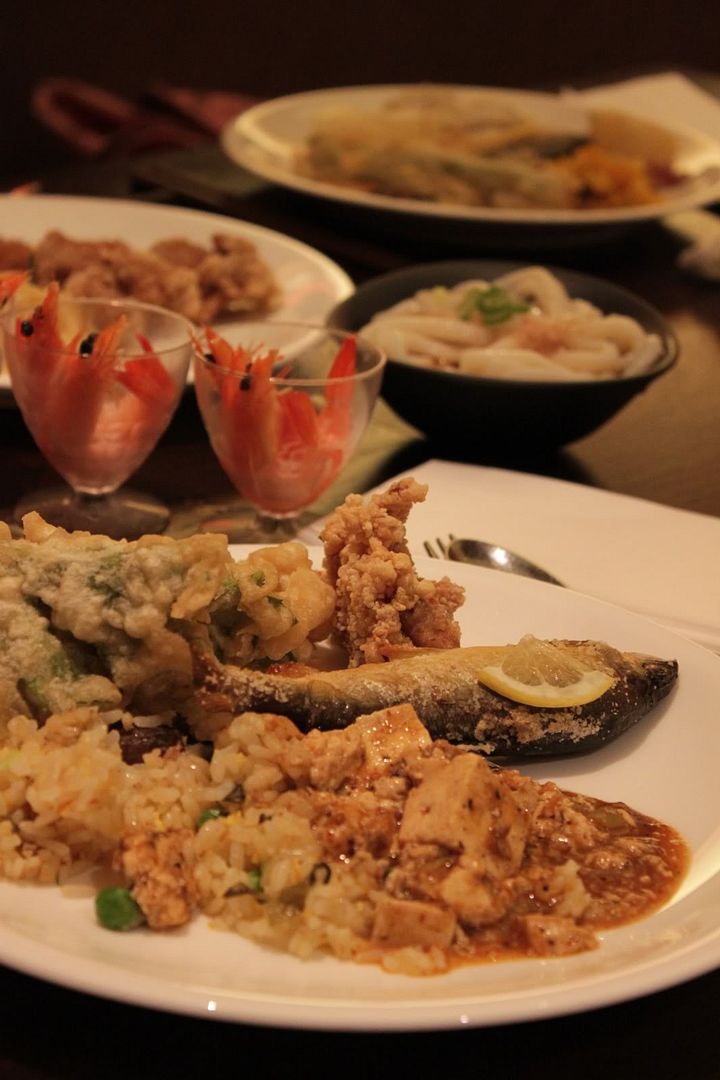 Some of the things we grabbed. mm. I'm feeling hungweee again. The veg tempura was VERY GOOD. I could eat that forever.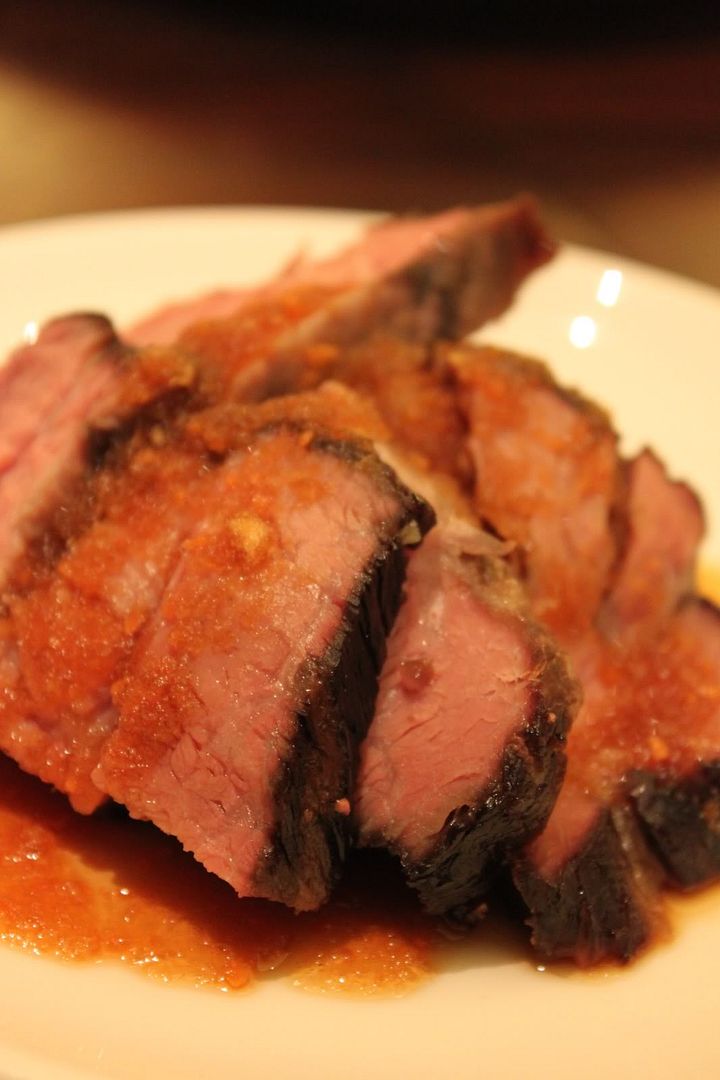 This roast beef was nice too! But the miso paste was too salty for me.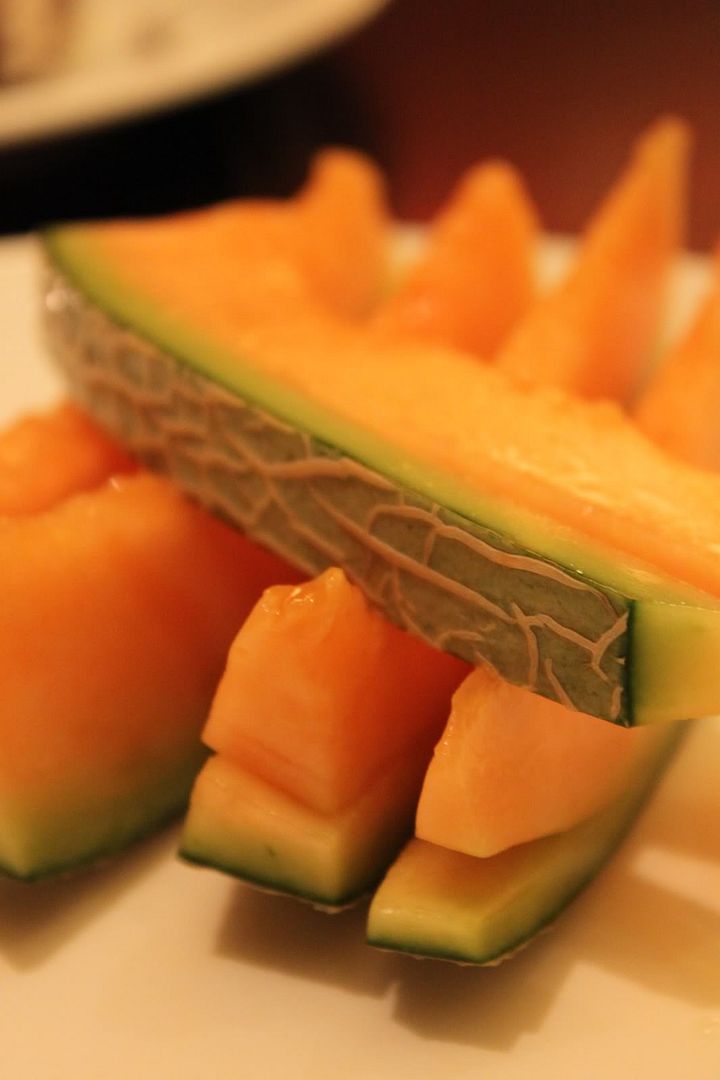 Melon, which they said was not as good as the one they had in hokkaido before coming to tokyo.
Hear quite a few funny stories from them about their tour group and they were amusing. Like grabbing all the FREE melons when it came out, going to hot spring trying to cover their vital parts with a piece of small wash clothes so that the other tour members won't see LOLLLL.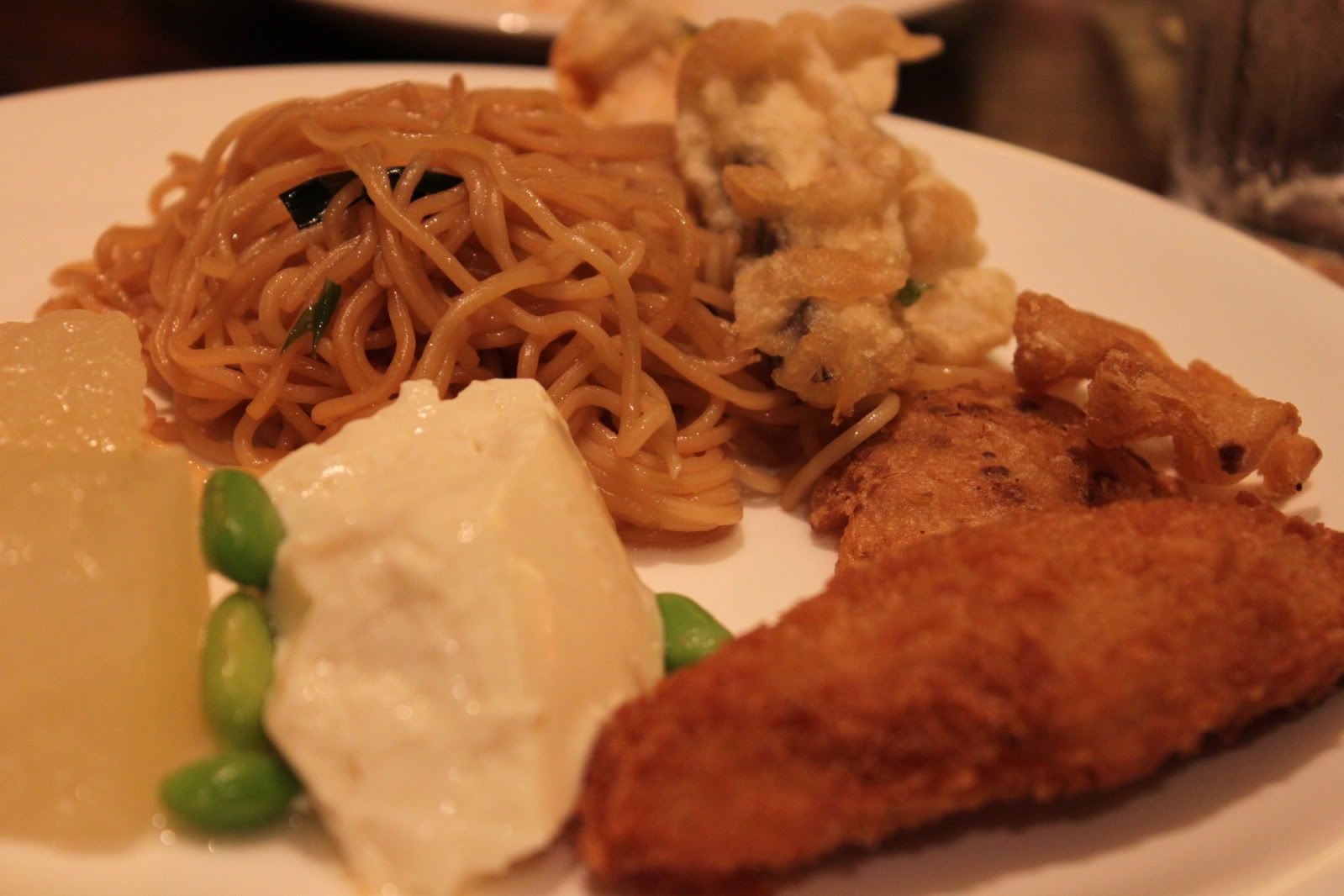 Was actually quite bloated by now. But wanted to try the rest of the dishes because you pay for it wad. #whyiamsingaporean. And ackchuurly hor, i didnt pay.___.)> Monster wanted to give me a treat. How could I reject such an offer! GluttonMe :3 Thankies Monster!
They had a lot of mango themed desserts to choose from. Like almost all. The mango tofu(?) was yummy.
Walked them back to their hotel and it was so bloody warm, they invited me up to enjoy the aircon for a while.
Supposed to ask mutual friends to "guess who this is" LOLLLLL He bought so much clothes haiyo!!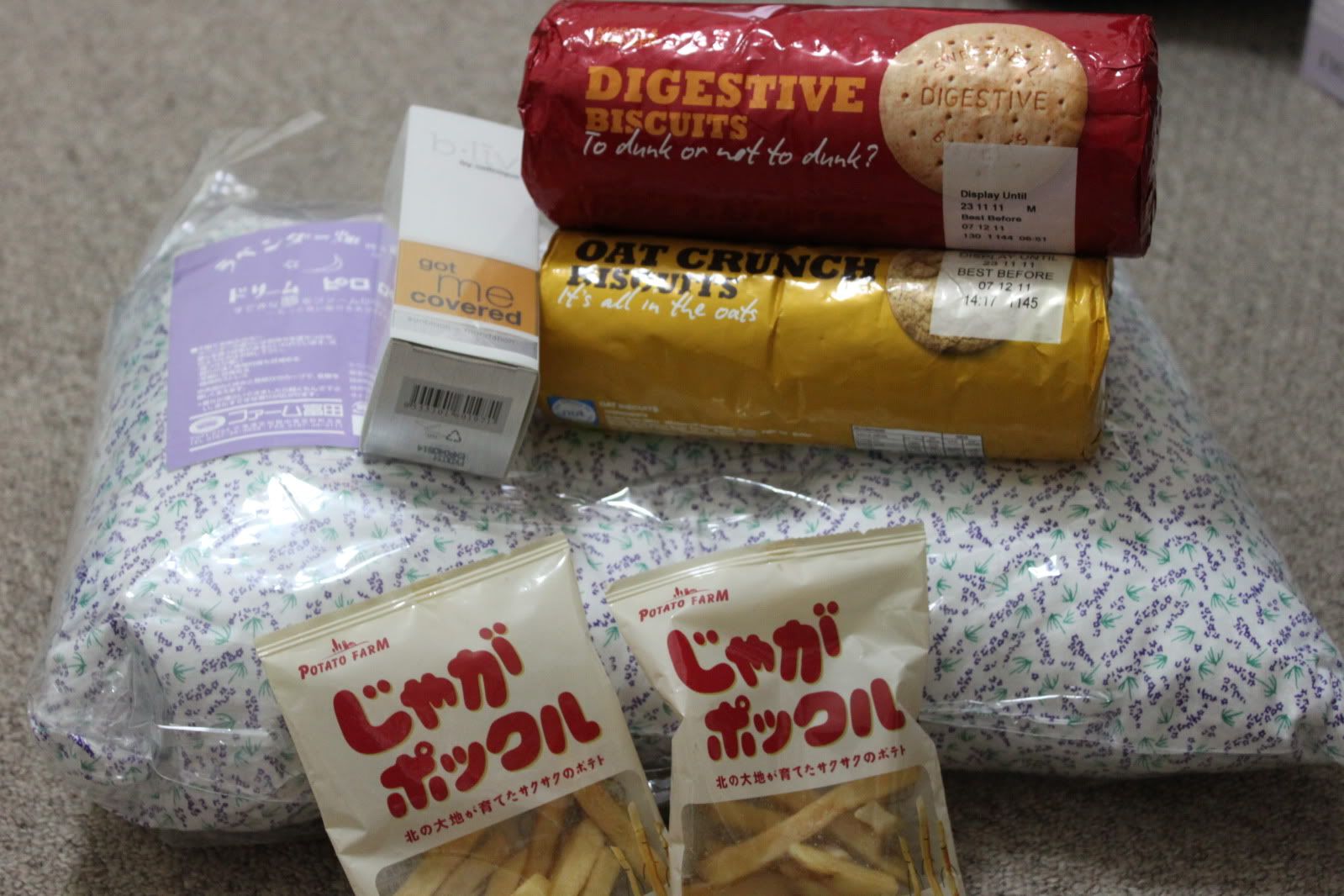 The stuff g gotten for me and asked monster to pass to me! My favourite oat and digestive biscuits from M&S! He also sent me a
b.liv
sunblock which is SO GOOD! I never like to use sunblock coz i find them sticky and shiny and eeky. But this one is really matt and dissolves into your skin. I think not only girls, guys will like it too :x Made in sg, i *think*. So it's made for us singaporean skin LOL. Go try!
I also received a present from Hokkaido! Nice lavender pillow to help me to sleeeeeep and two packs of potato sticks which was really very good. Tastes different from the usual jagabee type of potato sticks. Like got something special about their potatoes. Too bad only got two small packs (AND I FINISHED THEM ALL ALREADEEE T_T)