I was sitting in the train, thinking that this station that i past by has a really loooooong name.
牛込神楽坂駅
Ushigomekagurazaka eki
Nine syllables.
Nine moras.
Then I wondered what's the longest station (narrowing it down to trains only) name. I included the word for station (駅), but did not count it.
南阿蘇水の生まれる里白水高原駅
minami asomizu no umareru satohakusui kougen eki
in kumamoto prefecture
19 syllables.
22 moras.
which looks like this.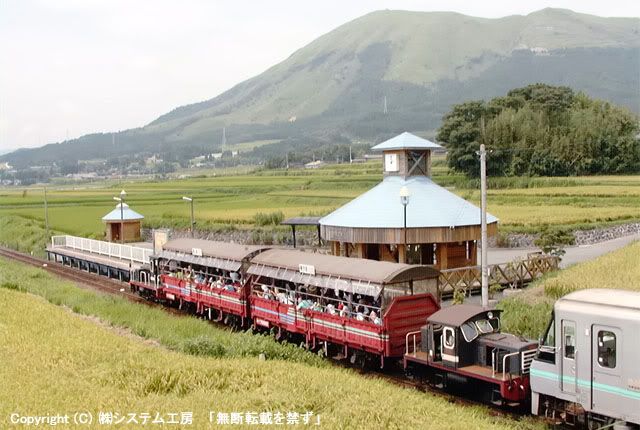 and
長者ヶ浜潮騒はまなす公園前駅
chouja ga hamashiosai hamanasu kouen mae eki
in ibaraki prefecture
15 syllables.
20 moras.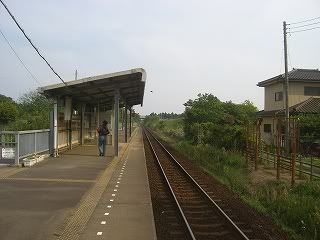 A very sad looking station.
pfahhhWw?? looks impressive in only hiragana.
The shortest name? Only one kanji. One sound.
津駅
tsu eki
in mie prefecture
One syllable.
One mora.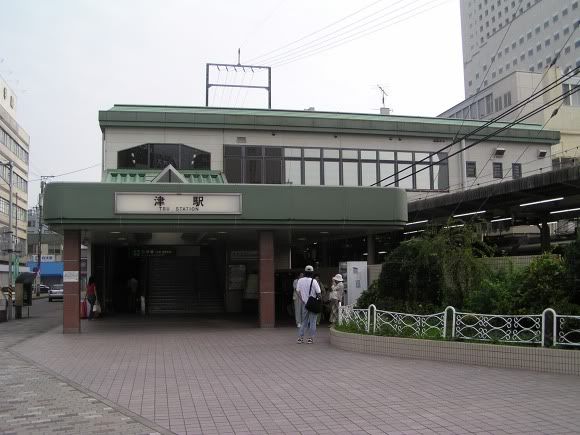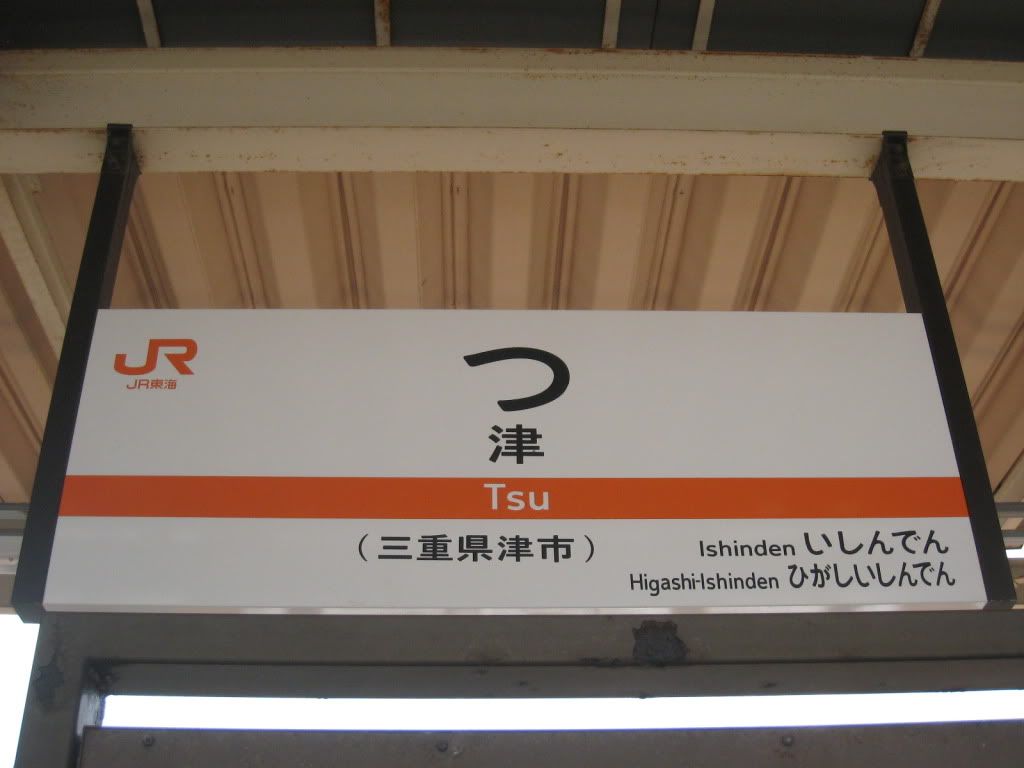 TSU! (2) This is how they pronounce the number also.
Another short one.
飯井駅
ii eki
in yamaguchi prefecture
One syllable.
But two moras.
The sound alone sounds like "good station" O_o
okies, this station looks even sadder than the one above.
And i used to think that this particular train line in osaka was ridiculously long. 長堀鶴見緑地線 (Nagahori tsurumi ryokuchi line). Aren't we glad that the train lines and station names in singapore are not that long?
While we're at this…
Here's the world's longest station name.
Llanfairpwllgwyngyllgogerychwyrndrobwllllantysiliogogogoch in Wales.
Looks like something when a cat walks over the keyboard :D
You have gotta listen to the recording of this station name being pronounced on wikipedia!
Approximated into japanese would be… ランヴァイル・プルグウィンギル・ゴゲリフウィルンドロブル・ランティシリオゴゴゴホ. There you go, for your easy pronunciation.
The name supposedly means "St Mary's Church (Llanfair) in the hollow (pwll) of the white hazel (gwyngyll) near (goger) the rapid whirlpool (y chwyrndrobwll) and the church of St Tysilio (llantysilio) by the red cave ([a]g ogo goch)."
Imagine the Welsh kids there have to be made to remember the spelling of this name during geography class :O haha. kawaisou.